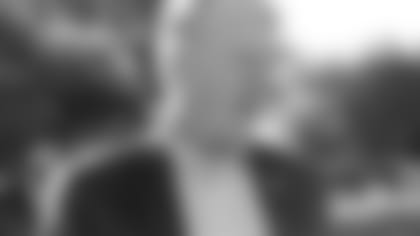 PHOENIX --The potential relocation of the Raiders to Las Vegas is the top item on the agenda as the NFL Annual Meeting kicked into high gear Monday morning at the Arizona Biltmore Hotel.
The 32 owners and owner representatives are expected to vote on whether to approve the Raiders' move — which would potentially involve the Raiders playing up to two more years in Oakland before setting up shop in Nevada.
Ellis, a member of the league's Stadium Committee, told Denver-area media before Monday's meeting that the only current viable facility in Las Vegas, Sam Boyd Stadium, "needs some work before it's NFL-ready."
The Raiders' plan would see a new stadium near the southern end of the famous Las Vegas Strip ready in 2020.
"It [would be] three teams that have moved in the last [14 months]," Ellis said. "We're affected by two of those moves, which were great trips for us ... so it'll be different. But I understand the reasons and the motivations."