ENGLEWOOD, Colo. —In preparation for Sunday's Week 16 game against Kansas City, the Broncos rested many of their starters while a handful of others continue to recover from injuries.
Those that didn't practice included inside linebacker Brandon Marshall, tight ends A.J. Derby and Virgil Green, safety T.J. Ward, defensive end Derek Wolfe, center Matt Paradis, tackle Russell Okung, cornerbacks Chris Harris Jr. and Aqib Talib, safety Darian Stewart, outside linebacker Von Miller and wide receivers Demaryius Thomas and Emmanuel Sanders.
Of the injured, T.J. Ward is a new name this week after suffering a concussion that was diagnosed after Sunday's game. Derby and Green are also in the concussion protocol.
"[He] came in after the game [and] wasn't feeling good," Kubiak said, "He's in protocol, doing good. So he's in the testing phase right now."
Further, this is the seventh consecutive practice that Marshall has missed with a hamstring injury that has sidelined him since the Broncos' Dec. 4 game against Jacksonville.
"He's still [in] a day-to-day process," Kubiak said. "He actually came out and ran a little bit yesterday, so we've made some strides, but it'll probably be an end-of-the-week decision again."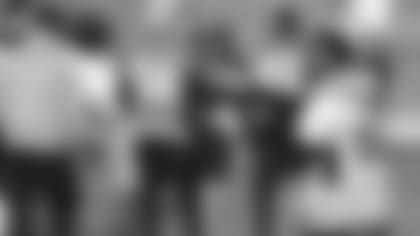 Kubiak added that Derek Wolfe's status will probably be up in the air until the end of the week, as well.  He suffered a neck injury during Sunday's game against New England and did not return.
"Derek's doing good," Kubiak said. "I don't know if he'll be out here tomorrw or not. We'll see, but i think he's got a good chance to get there. So we'll just stay postiive and hopefully we'll get there."
Matt Paradis was held out of practice, as well, as he continues to battle a hip injury. Since Week 8, he has missed a practice or two on average, but he has not missed a game.
Kubiak also gave veteran days to the more experienced players to keep them from taking more wear in the final weeks of the regular season.
"I had them take a bunch of walkthroughs that we do, but I had them take a day off their legs from practicing with young guys." Defensive end Jared Crick and outside linebacker DeMarcus Ware were limited participants while quarterback Trevor Siemian, inside linebacker Todd Davis and wide receiver Bennie Fowler were listed as full participants.