DENVER --The Broncos beat the Baltimore Ravens on Sunday -- but were a bit beat up in the process.
The physical 19-13 win saw three players leave the game and not return, and some others -- including RB C.J. Anderson, OLB DeMarcus Ware and WR Demaryius Thomas -- briefly receive treatment, but return later.
DE Malik Jackson was forced from the game because of a possible concussion, for which he is being evaluated. Jackson's injury hit the Broncos at a particularly vulnerable time, considering that they came into the game with just five defensive linemen because of Derek Wolfe's four-game suspension and Kenny Anunike's recovery from an Aug. 20 knee scope.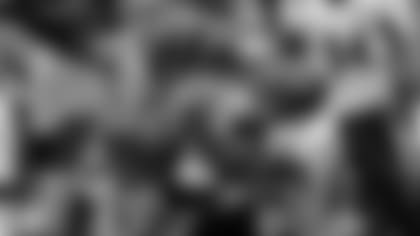 Safety David Bruton Jr. was helped off the field after Darian Stewart's game-clinching interception. Kubiak said that Bruton suffered a hip injury, but the seventh-year veteran and special-teams captain felt he was fine, even after the adrenaline rush of a late-game red-zone stand evaporated.
"I'll definitely be good," Bruton said, smiling.
Safety Omar Bolden left with a foot injury and will have it examined further, Kubiak said. Bolden's injury forced backup Josh Bush into extensive work late in the game when the Broncos went into their dime personnel grouping, in which Bruton often moved forward and worked as one of two inside linebackers, usually alongside Brandon Marshall.
Marshall and fellow ILB Danny Trevathan emerged unscathed after seeing their first full-game work following offseason surgeries. Both were eased back into full participation in August and played only 10 snaps together in the preseason, all on Aug. 29 against San Francisco.
"I felt like I had more of a spring [in my step], but that's just my mentality this year. I feel good," Trevathan said. "I'm getting there and it's showing. I'm feeling good. I'm bouncing with this defense. The vibe is just real out there."
Marshall has discussed how playing on his foot will be a pain-management issue throughout the season.
"It felt pretty good. We'll see how it feels (Monday), which is the true test. Right now my adrenaline is still flowing," Marshall said. "But I've just got to do a lot of ice and a lot of massage."