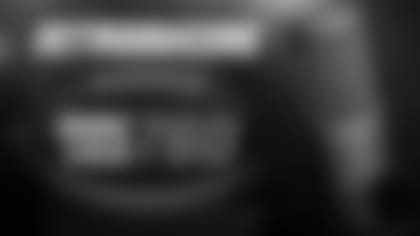 ](https://www.iheart.com/live/orange-and-blue-760-381/?autoplay=true)

Denver – July 27– iHeartMedia Denver Market announced today the debut of the new Orange and Blue Radio, All Broncos, all the time, effective immediately.
Orange and Blue Radio will broadcast Broncos Sports Talk. The station will feature exclusive Broncos content, Broncos breaking news and live coverage of all Broncos news conferences.
"We're excited to further strengthen our partnership with the Denver Broncos," said Tim Hager, Region President for iHeartMedia Denver.  "Orange and Blue Radio will allow us to serve our community's listeners and advertisers with unique and exclusive Broncos content."
"Orange and Blue Radio will quickly become the preeminent destination for Broncos fans," said JoJo Turnbeaugh, Regional Senior Vice President of Programming for iHeartMedia Denver.  "In addition to AM 760 and 103.5 HD2 along the Front Range, Orange and Blue Radio will reach Broncos fans around the globe via our iHeartRadio App."
Station programming will feature established local sports personalities including Steve Atwater, Dave Logan, Tyler Polumbus and Andrew Mason.
"Our longstanding partnership with iHeartMedia Denver continues to evolve and we are committed to finding new ways to engage Broncos fans across the fast-changing media landscape," Broncos Chief Commercial Officer Mac Freeman said. "Orange and Blue Radio will allow us to bring Broncos fans more content, more often, in more places."
iHeartMedia is a leading media outlet in the Denver market and its content is available across multiple platforms, including its broadcast station; online via its branded digital site; mobile; and social, with nationwide listening through iHeartRadio, the all-in-one streaming music and live radio service – with its more than a billion downloads and 100 million registered users.
iHeartMedia Denver owns and operates KBPI, KBCO, KDSP, KHOW, KOA, KPTT, KRFX, KTCL and is part of iHeartMedia. With over a quarter of a billion monthly listeners in the U.S. and over 85 million social followers, iHeartMedia has the largest national reach of any radio or television outlet in America. As the leader in multiplatform connections, it also serves over 150 local markets through 858 owned radio stations, and the company's radio stations and content can be heard on AM/FM, HD digital radio, satellite radio, on the Internet at iHeartRadio.com and on the company's radio station websites, on the iHeartRadio mobile app, in enhanced auto dashes, on tablets, wearables and smartphones, and on gaming consoles.
iHeartRadio, iHeartMedia's digital radio platform, is the fastest growing digital audio service in the U.S. and offers users thousands of live radio stations, personalized custom artist stations created by just one song or seed artist and the top podcasts and personalities. With over a billion downloads, iHeartRadio reached 100 million registered users faster than any other radio or digital music service.
iHeartMedia's platforms include radio broadcasting, online, mobile, digital and social media, podcasts, personalities and influencers, live concerts and events, syndication, music research services and independent media representation. iHeartMedia is a division of iHeartMedia, Inc. (PINK: IHRT). Visit iHeartMedia.com for more company information.