ENGLEWOOD, Colo. --The Broncos knew at some point this season their cornerback depth would be tested. But they figured it would be by injury, and not because of a suspension.
But that's how it happened for the Broncos after NFL-appointed appeals officer Derrick Brooks denied Aqib Talib's appeal of a one-game suspension for jamming Colts TE Dwayne Allen in the eye, and now the Broncos must adapt.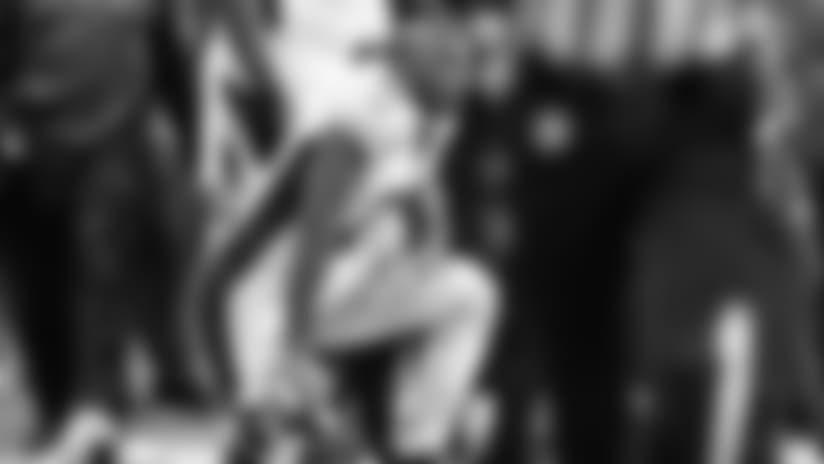 "Obviously, [I'm] very disappointed," Executive Vice President John Elway said. "We're all very disappointed as a team that it was not reduced."
"It was not intentional," Talib said Monday. "I didn't walk over there like, 'I'm going to poke this guy in his eye.' I know I shouldn't have gone over there in the first place. I should have never gone over there and gotten involved in the situation. I did expect discipline."
It's a blow to the Broncos' secondary, but it's one that they are better equipped to absorb than perhaps any other team in the NFL.
They have ample depth because of heavy recent investment in the cornerback position. They used two early-round draft picks on cornerbacks in the last three years and last December gave a $42.5 million extension to Chris Harris Jr., who starts opposite Talib.
No. 3 cornerback Bradley Roby, last year's first-round pick, has played well enough to earn duties beyond the nickel-cornerback role. Defensive Coordinator Wade Phillips has used him at safety in spots, and has also used him as part of a three-cornerback, one-safety alignment with T.J. Ward as a single high safety.
"I'm really proud of Bradley," Head Coach Gary Kubiak said last week. "He came here, he's got two great players ahead of him -- rookie years are always tough on big-name guys as far as it's not always going exactly the way they want them to go.
"He's responded. He plays like a starter because we play so much nickel, and he's a worker ... He's come a long way. I think he's benefited greatly from watching two great players do it every day."
Roby's work throughout the season has given Phillips additional tactical flexibility with his safeties.
"He's done really well when he's in there and that's why we have confidence in him," Phillips said on Oct. 29. "We can play him at corner or we can play him at safety some. It's been really versatile for us to give teams different looks and be able to play man-to-man with our safety when Roby is playing or let him play back in the zone."
No. 4 cornerback Kayvon Webster is expected to move up to Roby's spot in Talib's absence. His career has been pockmarked with injuries, but he responded last month when he played 11 snaps against Oakland, breaking up a pass.
"We know Kayvon, he can step in and play. He'd be starting on a lot of teams," Harris said last month after Webster's most extensive work of the season.
"He's just like Roby. He would be playing nickel on a lot of teams. We know he has a possibility to come in and make plays for us, too."
The domino effect should push rookie Lorenzo Doss back onto the active gameday roster for the third time this season. Doss was active against the Lions and Vikings in Weeks 3 and 4, but did not take a defensive snap and saw three snaps on special teams. However, the Broncos' extensive use of safeties in their dime package means that Doss may not see any defensive work unless injuries strike Harris, Roby or Webster.