SANTA CLARA, Calif. — Twenty minutes after the Broncos walked off the practice fields Wednesday morning at Levi's Stadium, Chris Gould was still running around.
The Broncos' assistant special teams coach spent the morning working with Denver's specialists – and then his real work began.
Gould chased his nephews around on the grass as he traded his coaching responsibilities for his ones as an uncle.
One of the NFL's best-known kickers stood just a few feet away, smiling as he watched his brother run around with his two sons.
Eventually, the kids got tired, and Robbie Gould walked off the field with Chris.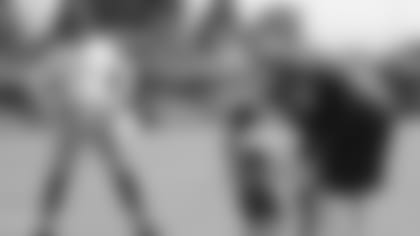 Robbie, the Chicago Bears' all-time leading scorer who joined the 49ers this offseason, recognized the rarity of this moment — of the chance in the season to meet up with his brother.
"To see him be able to run around with my kids after practices, it's things that you don't get to do on a normal basis, so it's pretty special to share the field with him," Robbie said.
Then the competitive nature between the two brothers comes out. Robbie joked he was surprised his younger brother didn't bring his cleats out to practice to try to beat him in a kicking competition.
And even in a preseason contest, the result definitely matters to these two.
"He's beaten me twice, so hopefully -- no offense to the Broncos fans -- but hopefully we can get a win this weekend," Robbie said.
Nearly a decade ago, Chris hoped he'd be on the field as a player. After his career at the University of Virginia, he tried to follow Robbie into the NFL, but he didn't catch on in training camp.
Robbie said Wednesday the prevalence of "top-end, older kickers" and the lockout made it hard for Chris to find a spot.
After bouncing around to several different Arena League teams, Chris joined Syracuse's staff as a quality control coach. And that's when his older brother helped him take the next step.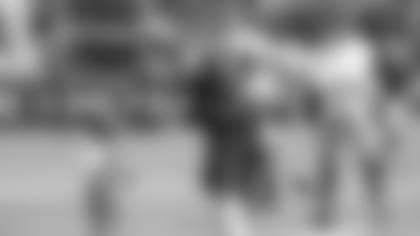 When Chris visited his brother in Chicago one season, Robbie introduced him to the Bears' assistant head coach/special teams coordinator, Joe DeCamillis.
DeCamillis would head to Denver in 2015, and he asked Chris to join the staff as a quality control coach.
Chris spent two seasons in that role, and when new Special Teams Coordinator Brock Olivo built his staff this spring, he promoted Chris to assistant special teams coach.
Now, Chris has an opportunity that "thousands of guys dream of."
And that initial introduction hasn't been forgotten.
"[Robbie]'s really the one who opened up the doors for me," Chris said. "I'm extremely thankful for that and I take it upon myself to make sure I uphold that work ethic and that standard that he set."
While Chris' NFL playing career never materialized, Robbie believes he's found the role that fits him best.
"The kid loves ball," Robbie said. "He loves playing ball, he loves watching film, he loves breaking down film, he loves learning about schemes and techniques and I think for him, this is what he was meant to do. Guys in the Broncos organization, they're lucky to have a guy that's that fiery, that passionate about football and trying to make the guys better and trying to win another Super Bowl."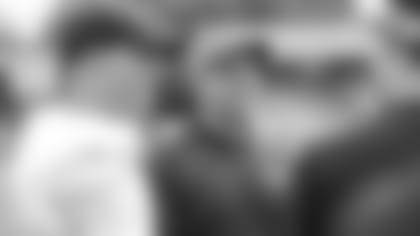 Chris said he knows he must continue to improve, just like any player must. Olivo's experience helps foster that growth. Chris said it's a privilege to play for the first-year coordinator, and he praised his genuine disposition.
Chris still takes some direction from his older brother, though.
"A lot of my philosophies and kicking philosophies and drills I like to do came from just watching him and some other great kickers around the league," Chris said. "I just really tried to see how I could apply it to things that are game-like and how they can apply to being in a pressure situation."
There could be worse teachers – and that works in both directions.
Over the past few seasons, Robbie has often turned to Chris for help. He said the two talk about games, schemes, plays and situation as they look for mutual improvement. If Robbie has a question about something Chris has seen, he's quick to pick up the phone.
Chris' film study of players across the league helps him share tips with Robbie that the veteran kicker may have otherwise missed.
Just don't lump too much praise on Chris for helping his older brother.
"I think he's giving me a lot more credit than I deserve – he's pretty good," Chris said.
It must run in the family.