ENGLEWOOD, Colo. --At least one undrafted rookie has made the 53-man roster to start the regular season in 11 of the last 12 years, with 18 overall making the post-camp roster in that span.
So the chances are excellent that at least one of the 21 college free agents who agreed to terms with the Broncos after the 2016 NFL Draft will be a part of the primary roster, with others likely landing on the 10-man practice squad.
Two of the 21 players -- Sioux Falls CB John Tidwell and Wyoming DE Eddie Yarbrough -- took part in the Broncos' Pro Day, held for products of Denver-area high schools on April 12.
These are the 21 players this year who will attempt to follow in the footsteps of players like Bob Swenson, Rod Smith and Chris Harris Jr.: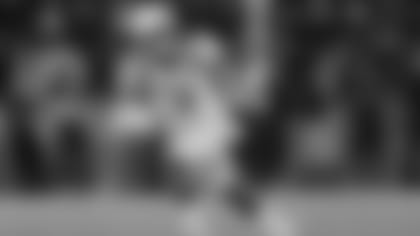 WR BRALON ADDISON
Oregon
5-9 - 197
Addison came back from a torn ACL suffered in 2014 to finish with 804 yards and 10 receptions on 63 receptions last year, which was comparable to his pre-ACL-tear 2013 season (61 receptions, 890 yards, seven touchdowns). A potential slot receiver, Addison does much of his work after the catch. Last year, he averaged 6.1 YAC per reception.
DE VONTARRIUS DORA
Louisiana Tech
6-4 - 256
Listed at 6-foot-4 and 262 pounds going into last season, Dora weighed in at 263 pounds when he played in the NFLPA Collegiate Bowl, but was back down to 256 at Pro Day two months later. An honorable-mention All-Conference USA selection last year, Dora had 48 total tackles, 9.5 tackles for losses, six sacks and three quarterback hits last year. He finished his four years at Louisiana Tech with 147 total tackles (including 23.5 for losses), 13.5 sacks and 13 more quarterback hits.
Dora had 19 bench-press repetitions, a 32-inch vertical jump, a 9-foot, 4-inch broad jump and a 40-yard dash time of 5.06 seconds at his Pro Day, according to The (Ruston, La.) News Star. He has been clocked as fast as 4.85 seconds in the 40-yard dash.
Listed at 6-foot-4 and 262 pounds going into last season, Dora weighed in at 263 pounds when he played in the NFLPA Collegiate Bowl, but was back down to 256 at Pro Day two months later.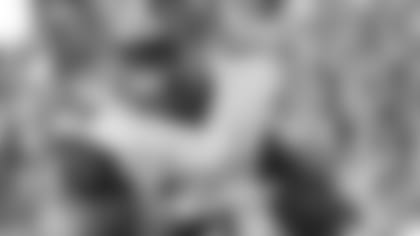 WR MOSE FRAZIER
Memphis
5-11 - 190
A favorite target of Paxton Lynch at Memphis, Frazier led the Tigers in receptions each of the last two seasons, and finished his career with 1,599 yards and eight touchdowns on 135 receptions after transferring from Arkansas-Pine Bluff.
Last season, he continued his graduate studies after earning his bachelor's degree in business management. He also worked four mornings a week at a nearby golf course, an angle explored in a December column in The *(Memphis)Commercial Appeal*.
S ANTONIO GLOVER
Georgia Southern
6-1 - 190
A first-team All-Sun Belt Conference selection, Glover started 25 games the last two years after moving onto the first team on a full-time basis. He racked up 117 total tackles and seven interceptions the last two seasons, including six as a senior.
OT LARS HANSON
Sacramento State
6-8 - 308
Hanson joins fellow Hornets product Todd Davis on the Broncos' roster. One of the longest offensive linemen in this year's rookie class, Hanson started the last three years for the Hornets -- making 39 consecutive starts -- and earned a selection to the NFLPA Collegiate Bowl.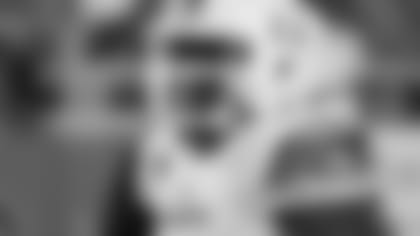 DT CALVIN HEURTELOU
Miami (Fla.)
6-2 - 306
Hurtelou showed impressive upper-body strength at the Hurricanes' Pro Day on March 30, racking up 35 bench-press repetitions -- more than any defensive lineman who lifted at the NFL Scouting Combine a month earlier.
Primarily a run stuffer after transferring from Scottsdale (Ariz.) Community College (home of the Fighting Artichokes), Heurtelou started 24 of 26 games the last two seasons and finished with 52 tackles, including four tackles for losses, and a half-sack.
DE SHANEIL JENKINS
Shepherd
6-3 - 281
After starring at Division II Shepherd University in tiny Shepherdstown, W. Va., Jenkins worked out at West Virginia's Pro Day on April 4. He notched 40-yard dash times of 4.78 and 4.86 seconds, had a short-shuttle time of 4.50 seconds and ran the three-cone drill in 7.25 seconds, while adding 24 bench-press repetitions.
Jenkins' time of 4.78 seconds would have placed him eighth among all Combine defensive linemen, and was faster than that of any defensive lineman who weighed more than 275 pounds.
In four seasons at Shepherd, Jenkins racked up 27 sacks and 32 tackles for losses, including 13.5 sacks and 23 tackles for losses as a senior.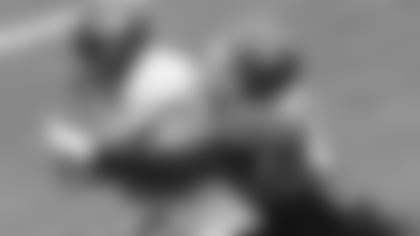 TE HENRY KRIEGER-COBLE
Iowa
6-3 - 248
The former University of Iowa standout grabbed 35 passes for 405 yards and a touchdown last year after ascending to the starting lineup. During his Pro Day workout, he ran the 40-yard dash in 4.8 seconds, posted short-shuttle and three-cone drill times of 4.52 and 7.72 seconds, respectively, and notched a 33.5-inch vertical jump.
DL DAVID MOALA
Utah State
6-1 - 311
An honorable-mention All-Mountain West selection last year, Moala moved into the starting lineup as a senior and racked up 50 tackles -- 1including 12.5 for losses -- 4.5 sacks and two passes defensed as he emerged as an explosive interior rusher working from the nose tackle spot.
Moala was originally recruited and signed by Arizona State, but detoured to Cerritos (Calif.) Community College before landing with the Aggies in 2014.
OT JUSTIN MURRAY
Cincinnati
6-5 - 304
According to ProFootballFocus.com, Murray allowed just two sacks in the last two years working at right tackle for the Bearcats. He also took part in the Cincinnati Bengals' local pro day.
Murray recorded a 9-foot, 8-inch broad jump during his Pro Day.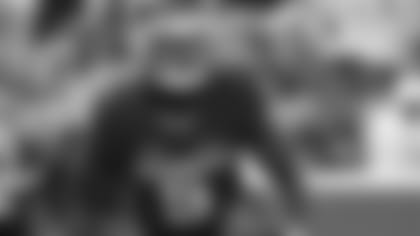 WR DURRON NEAL
Oklahoma
5-11 - 201
Neal caught 104 passes for 1,323 yards and six touchdowns in four seasons at Oklahoma. He started 24 games the last two years, averaging 43.0 receptions and 536.0 yards per season in 2014 and 2015.
Neal ran the 40-yard dash in 4.56 seconds and posted times of 4.38 seconds and 7.58 seconds in the short shuttle and three-cone drill, respectively.
G AARON NEARY
Eastern Washington
6-4 - 301
A two-time FCS All-America selection -- last year on the second team -- the quick, athletic Neary started 24 games at guard for EWU, and also earned All-Big Sky honors.
At his Pro Day, Neary racked up 26 bench-press repetitions. He ran the 40-yard dash in 5.13 seconds, finished the short shuttle in 4.47 seconds, the three-cone drill in 7.44 seconds and added a 28.5-inch vertical jump. LB DWAYNE NORMAN
Duke
6-0 - 230
After starting 12 games in his first three seasons, Norman moved into the starting lineup on a full-time basis last season. Seemingly always around the ball, Norman finished his senior campaign with 114 tackles, including 8.5 for losses, four passes defensed, two forced fumble and an interception.
Norman lined up at safety from 2012-14 before switching to linebacker last season. According to ESPN.com, Norman added 15 pounds to his frame to prepare for the new role, and weighed 230 pounds at Duke's Pro Day.
Norman clocked 40-yard dash times of 4.61 and 4.65 seconds at his Pro Day, according to NFL.com. He also had a 34.5-inch vertical jump, ran the short shuttle in 4.43 seconds and completed the three-cone drill in 7.46 seconds.
TE ANTHONY NORRIS
Southern Utah
6-4 - 255
Norris was hindered by injuries that held his production down, but is a capable blocker. According to Tony Pauline of draftinsider.net, Norris ran a 4.77 40-yard dash, posted a 41-inch vertical hump and a 10-foot, 11-inch broad jump at one of the two Pro Days in which he participated (Southern Utah and UNLV).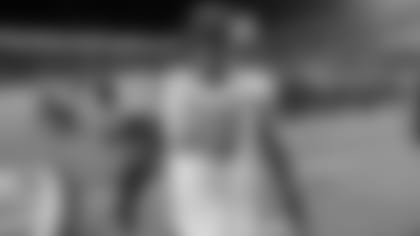 NT KYLE PEKO
Oregon State
6-1 - 305
A thick, stout nose tackle, Peko only has one season of work at the FBS level; he did not play until 2015 because he had to sit out 2014 because he was academically ineligible after transferring from Cerritos (Calif.) Community College. He finished last season with 45 tackles, including 4.5 for losses, two sacks and two blocked kicks (one PAT, one field goal), earning him honorable-mention All-Pac 12 recognition.
Peko was credited with 23 stuffs by ProFootballFocus.com last year.
WR KHALIF RAYMOND
Holy Cross
5-9 - 160
Raymond racked up 978 yards and nine touchdowns on 74 receptions last year for the Crusaders, but his first crack at an NFL roster could be as a returner. He returned 62 punts for 464 yards (7.50-yard average) in his career, posting a career-high 10.0-yard average as a senior. His 23.9-yard average on 14 kickoff returns last fall was also a personal high. He scored twice on his 35 total returns in 2015.
Raymond is also a sprinter; he ran the 100-meter dash and was on the Crusaders' 4x100 relay team.
LB FRANK SHANNON
Oklahoma
6-1 - 229
After returning from a season-long suspension to play in 2015, Shannon had 47 total tackles, one sack, one interception and one tackle for a loss. In 2013, he started all 13 games, posting career highs in tackles (92), tackles for losses (seven). He had two sacks in each of the 2012 and 2013 seasons.
At his Pro Day, Shannon ran the 40-yard dash in 4.74 and 4.76 seconds, notched a 10-foot, 2-inch broad jump and had a vertical jump of 39 inches.
LB SADAT SULLEYMAN
Portland State
6-0 - 254
Sulleyman had 23 bench-press repetitions and clocked a 4.86-second 40-yard dash at his Pro Day two months ago. He worked at defensive end at Portland State, but at his size, will need to make the transition to outside linebacker.
LS NATHAN THEUS
Georgia
6-3 - 238
Theus took part in the NFLPA Collegiate Bowl last January, capping a career in which he spent two seasons as the Bulldogs' long snapper and was voted a special-teams co-captain.
In addition to precise snapping, Theus can also get downfield and make plays. He recovered a fumble and had two tackles last year in addition to his snapping work.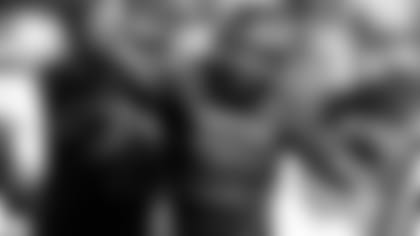 CB JOHN TIDWELL
Sioux Falls
6-0 - 191
A graduate of nearby Rangeview High School, Tidwell was one of the prospects to take part in the team's Pro Day held in the Pat Bowlen Fieldhouse on April 12. Tidwell was a ballhawk during his four years as a starter for the Cougars, intercepting 12 passes and breaking up 50.
Tidwell could also make a mark on special teams. He blocked four kicks, averaged 18.0 yards on 36 career punt returns and 23.7 yards on 20 career kickoff returns.
DE EDDIE YARBROUGH
Wyoming
6-3 - 259
Yarbrough took part in the Broncos' Pro Day Aug. 12, having matriculated at Grandview High School. He finished his college career as Wyoming's all-time leader in tackles for losses, posting 39 over the last four seasons. He also racked up seven sacks last year, boosting his career total to 21.
Yarbrough was a three-year starter at Wyoming, earning first-team All-Mountain West selections in 2013 and 2014. At his Pro Day, he ran the 40-yard dash in 4.75 and 4.84 seconds and recorded 28 bench-press repetitions.
The Broncos added 21 college free agents following the 2016 NFL Draft, which included players from near and far who might have flown under the radar. (Photos via AP Images or their college web sites)