"Adam was an integral part of the success we had offensively this season and was heavily involved in all aspects of our game plan, both during the week and on gameday," Head Coach John Fox said. "Maintaining that continuity with our offense was very important in this decision. While we did speak with several qualified candidates, it became clear that Adam was the best fit to be our offensive coordinator."
Gase, who will enter his ninth NFL season and fifth year with the Broncos in 2013, spent the past two seasons as Denver's quarterback coach following two years as the team's wide receivers coach.
In 2012, Gase was part of Denver's offensive staff that helped the unit rank fourth in the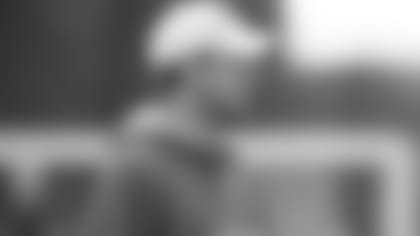 league with 397.0 yards per game, which was the second-highest output in team history. The Broncos' offense averaged 30.1 points per game to rank second in the league and mark the third-highest figure in team history.
Under Gase's tutelage, quarterback Demaryius Thomas set franchise records in almost every passing category during his first season as a Bronco in 2012, helping Denver to the fifth-ranked passing attack in the league. Manning was named a first-team All-Pro and the starting quarterback for the AFC Pro Bowl squad.
In Gase's first season as the Broncos' quarterbacks coach, he helped Tim Tebow, who started Denver's final 11 games and two postseason contests, posting a combined 8-5 record that included five fourth-quarter comeback victories.
Prior to coaching Denver's quarterbacks, Gase coached a pair of Broncos wideouts to Pro Bowl selections – Brandon Marshall in 2009 and Brandon Lloyd in 2010.
Lloyd led the NFL with 1,448 receiving yards, while setting career highs in catches, receiving average and receiving touchdowns. He became the second player in league history to record his first 1,400-yard output in his eighth season or later.
Marshall caught 101 passes for 1,120 yards with 10 touchdowns and set an NFL single-game record with 21 catches at Indianapolis on Dec. 13, 2009.
Gase began his career as an offensive assistant for Detroit in 2005. He served as the Lions' offensive quality control coach in 2006 before being promoted to quarterbacks coach in 2007.
As the Lions' quarterbacks coach, Gase helped Jon Kitna ranked six in the league with 4,068 passing yards in 2007, becoming just the ninth player in league history to post back-to-back 4,000-yard passing seasons.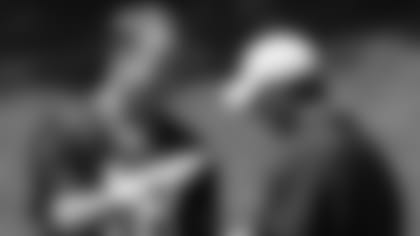 He then took an offensive assistant job with the San Francisco 49ers in 2008 before joining the Broncos as the club's wide receivers coach in 2009.
Gase's coaching career started at Louisiana State University, where he worked under Head Coach Nick Saban as a defensive graduate assistant while also working in recruiting.
During his three seasons with the Tigers, LSU posted a 26-12 overall record, earning the South Eastern Conference Championship in 2001 and winning a pair of bowl games.
Gase graduated from Michigan State University in 1999.
"His coaching background along with his familiarity with our players is very strong," Fox said. "He did a great job working with Peyton and all of our quarterbacks the last two seasons. Adam is a bright coach with a great future, and I am confident he'll have success in his new role."