INDIANAPOLIS --The next two weeks will be crucial in determining the Broncos' future at quarterback, but Head Coach Gary Kubiak made it clear Wednesday that he would like Brock Osweiler to return.
"He did a heck of a job for us," Kubiak said. "He played against some really good people in some tough situations and played very well."
The Broncos went 5-2 in Osweiler's seven regular-season starts last year, including comebacks from 14 points behind against the Patriots and Bengals, the two other clubs that matched the Broncos' AFC-leading 12-4 record.
"I think the fact that he has seven games under his belt -- and the way that he got them, I always used to tell you guys he came up the right way. He got to watch Peyton for what, three and a half years? That doesn't happen nowadays," Kubiak said.
"So you could see that his preparation had paid off when he got an opportunity. He was obviously on a good football team, but he did a hell of a job."
Osweiler's free-agent status could complicate things. There has never been a greater premium on the passing game than there is today, and in that environment, the Broncos know Osweiler's work last season could allow him to fetch a premium price from a quarterback-needy team if he tests the market.
"I think he has a very bright future," Kubiak said. "Obviously we think the world of him, and we want him to be a part of our football team -- we've got a lot of guys that are free [agents] like that.
"But he's been really special with the job he's done this year, and I think he's grown a great deal."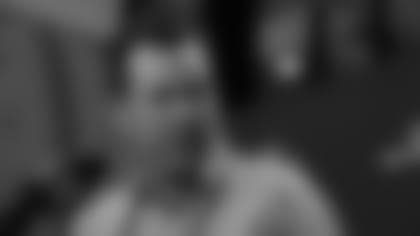 However, being prepared for any possibility is essential, so as the Broncos attempt to re-sign Osweiler, they will work on contingency plans.
"We'll look at everybody," Kubiak said when he was asked whether the Broncos would look at free-agent quarterbacks.
And Kubiak and Quarterbacks Coach Greg Knapp are high on the potential of 2015 seventh-round pick Trevor Siemian, who was inactive for much of the 2015 season and took one snap -- a kneeldown at the end of the first half in Pittsburgh.
"I think he's got a bright future," Kubiak said. "He has an NFL arm, no doubt. He made a lot of progress as far as mentally, and what he's doing. I think he's going to be very competitive. Now it's Trevor time. It's going to be up to him -- what type of leader he is, how hard he works.
"Big jumps are made from year one to year two, but obviously he's got to build."