BOCA RATON, Fla. -- **If Mark Sanchez is to win the Broncos' starting quarterback position, he first must establish the coaches' trust in him during the competition that is to come.
"I think he's going to have to make us comfortable. He's going to have to come in and do his job," Head Coach Gary Kubiak said at the AFC Coaches Breakfast during the NFL Annual Meeting Tuesday morning.
"Mark hasn't asked for anything. He just wants an opportunity to compete. That's what he's said from Day One, and we can give him a tremendous opportunity to do that right now."
"Compete" and "competition" are the two watchwords for Sanchez and the Broncos' complement of quarterbacks -- whoever they turn out to be beyond Sanchez and 2015 seventh-round pick Trevor Siemian.
"It's going to be, 'May the best man win,'" Kubiak said.
"Whoever we bring in, it's about competition. We're not going to give anybody a job."
Who else that scrum includes is up in the air. Kubiak declined to comment on the possibility of trading for San Francisco's Colin Kaepernick, citing the fact that the sixth-year veteran remains under contract to the 49ers.
He said that the team had evaluated former Washington passer Robert Griffin III, but that he was just one of a slew of quarterbacks Broncos personnel executives and coaches scrutinized.
"It's a fluid situation," Kubiak said, repeating a sentiment that he shared with Broncos TV on Monday. "John [Elway] and I, we talk about it every day. I think obviously we know who the guys are that are still free agents; there's no secret there, there's not many of those.
"The draft this year has got some good quarterbacks in it, so it's a day-to-day process, it's something that we continue to work through."
But when they evaluated Sanchez, they liked what they saw -- enough to pull the trigger on a trade that involved a conditional seventh-round pick within 100 hours of Peyton Manning's retirement and less than 24 hours after Brock Osweiler was introduced as the Houston Texans' new starting quarterback.
"He just got on the radar, because, obviously, we started looking at options out there and things that we might pursue and look at, and John and I started talking about him," Kubiak said.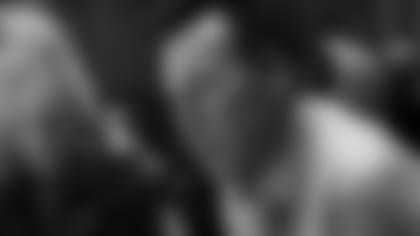 "We watched him play, and he did a lot of good things, and like I said, he's got some experience in this league, he moves around [well], throws the ball on the move really well, so we started talking about it, and John was able to make it happen. It was really just a matter of studying him and knowing him through the years."
Knowing his path meant that Kubiak knew about Sanchez's background in West Coast-type schemes and nomenclature used at Southern California and with the New York Jets after he broke into the league in 2009. That should ease his transition, Kubiak said.
"I think it will be quick, because he has a background," Kubiak said. "At SC, his verbiage was our verbiage. The guys he came up under, so he's been in the West Coast verbiage at periods of his career, even in New York, when he was there with Rex [Ryan], they had some of our verbiage, the way we talk.
"The fact that he's so eager, he can get a good start on his own before we get our hands on him in April, so I think the ground will be made up pretty quick."
In terms of knowing the exact details of the Broncos' offense, Sanchez will have to catch up with Siemian. But Siemian has his own progress to make, and Kubiak made it clear that the time for him to show his capability is now, after a rookie year spent overcoming a torn ACL and adjusting from a spread offense at Northwestern to the Broncos' scheme.
"It's time to rush Trevor," Kubiak said. "After your rookie year, in my experience, if you're going to be a really good player in this league, you make your biggest jump from Year One to Two. It's a natural jump.
"So I'm real excited to watch him in April and see how far he's come. I know how he left, and I know the confidence we have in him, but let's see, because he's going to be much more in a leadership role than he's been in the past."
It's possible that if Sieimian blossoms, the Broncos could have the same plans in mind for him that they once did for Osweiler. And while Kubiak said he spoke with Osweiler and wishes him well, he's moved on to the next task: finding the Broncos' quarterback for 2016, and perhaps beyond.
"I think he's a fine young player and we wish him the best," Kubiak said.
"But now it's time for us to find the next Brock Osweiler, the next young player for our football team to come in and compete with Mark and whoever we bring in. That's what we plan on doing."
Executive Vice President of Football Operations/General Manager John Elway and Head Coach Gary Kubiak are in Boca Raton, Fla. for the NFL Annual Meeting. (Photos by Andrew Mason)