Facilities are quiet; players are working out on their own; executives and coaches are taking well-deserved vacations in advance of the opening of training camps around the league in late July.
But the free-agent market remains open -- even if it is dormant.
It's likely that some of the viable names still available won't be picked up until training camp -- if at all -- as replacements for injured players or young players who need more time to develop before starting. But that does not mean they won't help a team; in recent years, the Broncos found contributors like safety Jim Leonhard, linebackers Keith Brooking and Paris Lenon and center Dan Koppen in August or September.
Some of the names below will make a difference somewhere in 2015.
So who's the best of what's left?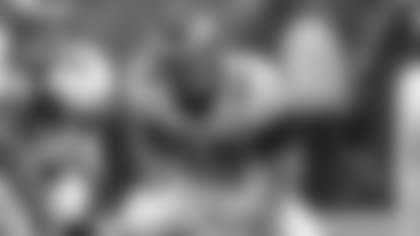 1. G EVAN MATHIS:The Eagles' June 12 release of the two-time Pro Bowler was one of the biggest NFL stories of the past month, and triggered a flood of questions to NFL beat reporters on social media from fans wondering if their team would pick up the 33-year-old guard. Mathis finished as ProFootballFocus.com's No. 2-ranked guard last year behind Baltimore's Marshal Yanda, allowing two sacks in nine games.
Mathis' ranking was impressive, given that he missed seven games because of a sprained medial collateral ligament that forced him to recallable injured reserve. The injury and his age could hinder interest, but he will sign -- and start -- somewhere.
2. OT JAKE LONG:The 2008 No. 1 draft pick visited with the Giants in late May, but nothing has yet to come of it. Although still talented, he hasn't played a full 16-game schedule in five years, and each of his last four seasons has ended on injured reserve. At his best, he's a Pro Bowler, but how long can he play at that level before another injury pops up?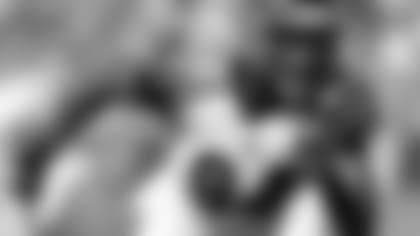 3. TE JERMAINE GRESHAM:If not for offseason surgery to repair a herniated disc, Gresham would not be on this list. Gresham visited the Saints during OTAs, and if he's healed, he should be effective. He had 20 touchdowns in the last four seasons, and has played at least 14 games in each of his five seasons.
4. C/G CHRIS MYERS:Reports of a potential return to the Texans circulated during OTAs, but for now the 11-year veteran lineman remains unsigned. Age is a concern, but he's a good fit for a zone-blocking scheme and provides positional flexibility and locker-room leadership.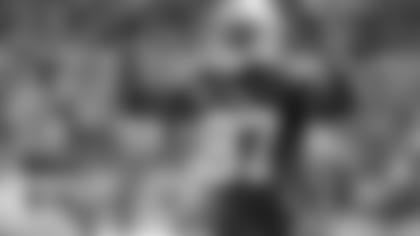 5. WR REGGIE WAYNE:Injuries finally caught up with Wayne in the last two years: he tore his anterior cruciate ligament against the Broncos in October 2013, then grappled with injuries to his medial collateral ligament and triceps last year. They sapped Wayne of his explosiveness and consistency, but Wayne endured through them. He missed just one game last year, and his per-game numbers lagged because he gritted his teeth and played through pain.
Wayne turns 37 in November, reaching an age at which few receivers have succeeded. But before he tore his ACL seven games into the 2013 campaign, he was on pace for his standard production of at least 80 receptions and 1,000 yards.
6. WR JAMES JONES:The 31-year-old amassed a career-high 73 receptions last year in his first -- and only -- season with the Raiders. But he averaged just 9.1 yards per reception working with then-rookie quarterback Derek Carr -- well below the 13.89-yard average of his seven years with the Packers.
Six of his Packers years were with Aaron Rodgers, and one was with Brett Favre, so it's fair to wonder if Jones was simply a product of Canton-worthy quarterbacking. But he was an effective underneath target for Carr, so even if he doesn't have the same explosiveness he had in Green Bay, he still possesses value.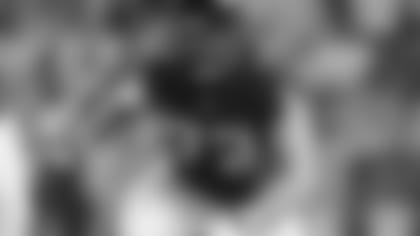 7. OT SAM BAKER:At 30, age isn't a primary concern, but injuries are. After starting all 16 games in 2012 and helping the Falcons to the league's best regular-season record and an NFC Championship Game appearance, he missed 12 games in 2013 and all 16 last year because of two separate patella tendon tears. The Falcons released him June 15, and he will have to prove his health before he signs anywhere.
8. WR WES WELKER:The former Broncos receiver visited the Dolphins in March, and last month reiterated that he wants to continue playing. But with a medical history that includes three concussions in a nine-month span (including two within four weeks of each other in 2013) substantive interest in him has been scant. Age (34) is not the concern; health -- both short- and long-term -- is.
9. LB LANCE BRIGGS:There was some reported interest in Briggs from the 49ers in May after the retirements of Patrick Willis and Chris Borland, but it didn't result in a contrtact offer. Briggs has missed nearly as many games (15) as he's played (17) in the last two years, and is probably a two-down linebacker at this stage in his career, but he can provide leadership and depth.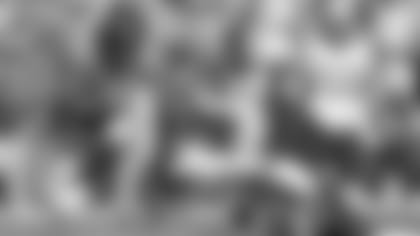 10. RB KNOWSHON MORENO:With two torn anterior cruciate ligaments in the last four years, health is the biggest concern for the former Broncos running back. Omar Kelly of the (Fort Lauderdale) Sun-Sentinel tweeted last month that Moreno would not play in 2015 because of his knee problems, and if he misses an entire season, that could make it difficult for him to break back into the league in 2016, even if he proves that he is healthy.
DE Da'Quan Bowers
RB Ahmad Bradshaw
CB Tarell Brown
DT Red Bryant
NT Barry Cofield
OT Anthony Collins
G Dan Connolly
OLB/DE Dwight Freeney
LB Geno Hayes
RB Steven Jackson
RB Chris Johnson
DE/OLB Mathias Kiwanuka
S Dawan Landry
DE Ray McDonald
TE Zach Miller
S Bernard Pollard
G Rob Sims
ILB Brandon Spikes
RB Pierre Thomas
QB Michael Vick
RB/KR Leon Washington
DT Kevin Williams