ENGLEWOOD, Colo. --It's not yet decision time for the Broncos regarding their two biggest receivers, but with Eric Decker having one year left on his rookie contract, the time to decide whether Decker and Demaryius Thomas are the duo for the foreseeable future is drawing closer.
But for the 2013 season, there appear no better options than the 2010 draft picks. Their skill sets complement each other; they're likely to have better timing with Peyton Manning going forward; their most productive seasons should still be in front of them.
The biggest choice likely comes at slot receiver, where Brandon Stokley is set to become a free agent, but the day after the season expressed interest in returning.
"This is about the only thing I do halfway decent, so for me, why not?" Stokley said on Jan. 13. "I feel like I still love it, I still love competing and I still love playing football, so hopefully I'll get another opportunity."
But Stokley will be 37 in June, and if the Broncos do look to the market, it could be to find a supplement to Stokley, to be ready just in case injuries strike again -- as they did quite often from 2005-11, when he played all 16 games only once and averaged 10.2 games played per season.
Wes Welker, New England:Only Reggie Wayne was targeted more often in the AFC than Welker (174 targets), and as usual, he racked up a prodigious reception total (118). But in 2012, he was the only wide receiver to go over 1,000 yards and average less than 12 yards per catch.  The key question for the Patriots revolves around whether his numbers are replaceable by a cheaper option.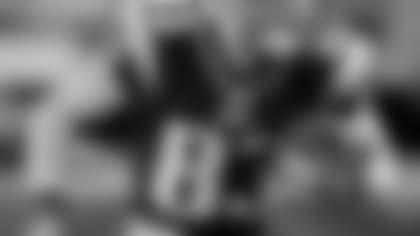 Dwayne Bowe, Kansas City: He had a low percentage of receptions per times targeted (51.75), but so what? That statistic is usually a reflection of poor quarterback play or status as a downfield threat; that's why Tampa Bay's Vincent Jackson and Arizona's Larry Fitzgerald are even lower. A new quarterback -- in Kansas City or elsewhere -- will help him return to form.
Greg Jennings, Green Bay: As productive as he has been, mind must be paid to the quality of his quarterback (Aaron Rodgers) and his fellow Packers receivers to take pressure off him. He's also missed 11 games the last two years, including eight to a groin injury. Someone will pay Jennings, but it seems unlikely to be the Packers unless they unexpectedly franchise him.
Mike Wallace, Pittsburgh: In 2012, he scored low in consistency measurements, like percentage of times targeted that resulted first downs (just 27.7 percent) and percentage of receptions that went for first downs (51.6 percent, higher than just five other wide receivers targeted at least 50 times) and didn't average enough per catch to make up for it. But it's likely that 2012 was an anomalous season; in previous years, he got first downs on 76.0 percent of his receptions.
Danny Amendola, St. Louis: Fits best a a slot wide receiver, but isn't worth franchise-type money, eve though the Rams won't move forward by letting a trusted target of Sam Bradford go. His value is much higher to the Rams than anyone else.
Donnie Avery, Indianapolis: Had a solid season with the Colts last year, although he only got first downs on 29.6 percent of the times he was targeted, which is a concern. He'll make some plays, but is more of a complementary No. 2 -- or more likely No. 3 -- than someone who could make a leap to a team's top threat.
Brandon Gibson, St. Louis:Among players targeted at least 50 times, only Tampa Bay's Vincent Jackson and New Orleans' Lance Moore got first downs more consistently than Gibson, who moved the chains on 84.3 percent of his receptions. (He was also third when taking first-down percentage out of the 82 times he was targeted.) Potentially excellent value.
Austin Collie, Indianapolis: The concussion concerns are well-documented, but he also missed most of 2012 with a torn patellar tendon. His effectiveness underneath with Peyton Manning is unquestionable; in two Colts seasons sharing space with No. 18, he moved the sticks on 58.5 percent of his receptions -- excellent for a slot receiver -- and scored once every 7.9 receptions. But is he worth the risk without having a viable option behind him?
Josh Cribbs, Cleveland: The game-breaking returner that Cribbs was four years ago doesn't exist anymore; Trindon Holliday had more touchdowns against the Ravens on Jan. 12 than Cribbs has had since 2010. Still, he is more consistent now, averaging 12.0 yards per punt return and 27.4 yards per kickoff runback without a score. The Browns' bid to make him into a receiver failed, and he is likely of value as a returner only.
Brian Hartline, Miami: Ranking 46th in first-down percentage among the 136 players targeted at least 50 times is solid considering that he had a rookie quarterback throwing him passes last year. But you'd like to see more touchdowns -- he has just six in his career, and just one of his 74 catches last year went for a touchdown.
Julian Edelman, New England: He could be the "cheaper option" referenced when discussing Welker. He's slightly less consistent at getting first downs (57.1 percent of his receptions move the sticks, compared with 61.0 for Welker), but averaged 1.23 more yards per catch.
Plaxico Burress, Pittsburgh: He was't effective in limited action last year, and only returned to Pittsburgh after injuries besieged their receiving corps. He turns 36 in August and seems a good bet to be left watching and waiting on injuries again this year.
Braylon Edwards, N.Y. Jets: It's been six years since he broke 1,000 yards and three since he was a top-flight receiver, when he caught 53 passes for 904 yards in San Francisco. At 30, his best days appear behind him.
Randy Moss, San Francisco: He didn't hurt the 49ers, but at this point is a spot option, and doesn't fit a pressing need for many teams, including the Broncos.
Ted Ginn Jr., San Francisco: Pretty much a return threat only at this point -- and much more on punts that kickoffs.
Brandon Stokley, Denver: He proved last year that he's still got it as the slot receiver, and enjoyed his most productive season in six years. He'll be 37 next year, so if the Broncos bring him back, it might be wise to partner him with a long-term replacement from the draft's middle rounds.
Ramses Barden, N.Y. Giants: Regular-season performance has never matched the potential for the 6-foot-6 Barden, who might be a good fit for a receiver-needy team where he can get more playing time.
Matt Willis, Denver: He's endured through four head coaches and is the longest continuously-tenured receiver on the team, with a stint dating back to the practice squad in 2008, Mike Shanahan's last season. But he hasn't taken the next step that Broncos fans hoped he would. Willis is at the point in his career where the clock runs out on No. 4/5 wide receivers who also play on special teams -- or someone else gives him a chance to move up elsewhere.
Others: Devin Aromashodu, Minnesota; Deion Branch, New England; Derek Hagan, Oakland; Devery Henderson, New Orleans; Domenik Hixon, N.Y. Giants; Johnny Knox, Chicago (announced intention to retire); Steven Logan, Detroit; Ruvell Martin, Buffalo; Mohamed Massaquoi, Cleveland; Louis Murphy, Carolina; Kevin Ogletree, Dallas; Kassim Osgood, Detroit; Roscore Parrish, Tampa Bay; Darius Reynaud, Tennessee; Courtney Roby, New Orleans; Chaz Schilens, N.Y. Jets; Jerome Simpson, Minnesota; Steve Smith, St. Louis; Micheal Spurlock, San Diego; Sammie Stroughter, Tampa Bay; Brandon Tate, Cincinnati.
Steve Breaston (cut by Kansas City):He has an even lower reception percentage per times targeted than Bowe, but has bigger issues on his plate, as he's reportedly considering the Regenokine treatment to fix his balky knee. In the procedure, blood is drawn, incubated and spun in a centrifuge, then re-injected days later. According to a Grantland.com report on the procedure written when Lakers star Kobe Bryant had it, it does not have FDA approval, and requires traveling to Germany.
Titus Young (cut by Detroit, St. Louis): Talent hasn't been the problem for Young, but attitude issues -- which came to a head via a series of tweets in January -- have sent his career off the rails. The Rams quickly decided he wasn't worth the headache.
Victor Cruz, N.Y. Giants:There's only one downside to Cruz: according to Stats, Inc., Cruz dropped more passes (10) than any other receiver last year. But that's a function of use, since he was tied with Calvin Johnson, Brandon Marshall and Demaryius Thomas -- good company, to be sure. Look for him to remain a Giant for the foreseeable future.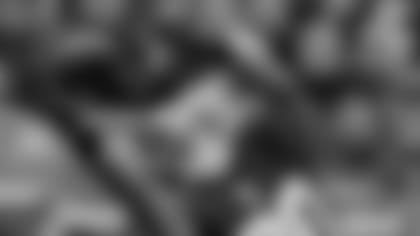 Emmanuel Sanders, Pittsburgh: He's effective in spurts -- such as a three-game stretch last year when he caught 13 passes for 217 yards -- but consistency has eluded him. The expected departure of Wallace will provide some opportunities, but at 5-foot-11 and 180 pounds, questions linger as to whether he can physically endure a heavier workload.
Danario Alexander, San Diego: The Chargers plucked him from the scrap heap at midseason last year and found a gem. He scored once every 8.9 receptions and got first downs on 78.4 percent of his 37 receptions. He's an economical player for a team that needs to invest heavily in other areas, such as its offensive line, to arrest its steady three-year decline.
David Nelson, Buffalo: There are conflicting reports as to whether the Bills intend to tender Nelson, whose progress was derailed when he tore an anterior cruciate ligament in Week 1. Giving him another year wouldn't be a bad idea for the Bills, whose WR depth drops off the cliff behind Stevie Johnson.
Donald Jones, Buffalo: Bills general manager Buddy Nix announced in February that his team wouldn't tender Jones, either. His across-the-board numbers -- including an average of 4.59 yards after the catch per reception -- mean he'll get another shot somewhere, but at a relatively low price.
Others: Seyi Ajirotutu, San Diego; Brandon Banks, Washington; Deon Butler, Seattle; Marlon Moore, Miami; Jordan Shipley, Jacksonville.