ENGLEWOOD, Colo. --Beyond quarterback, the Broncos position that received the starkest makeover in last year's free-agent period was tight end, where the signings of Joel Dreessen and Jacob Tamme helped provide the array of targets the overhauled offense required.
Both are under contract for next year. The pair of 2011 draft picks behind them, Virgil Green and Julius Thomas, are also under contract through 2014, and continue to lurk in the Broncos' plans.
However, Thomas needs to stay healthy this offseason and begin showing some of the dynamic promise the erstwhile basketball player displayed in his rookie training camp before suffering an ankle injury in Week 2 of his rookie year. Still raw after playing just one year of college football, Thomas has never enjoyed a full offseason to work until now; the coming months represent his best chance to show he can stick around for the long haul.
Given the time investment in Thomas and Green and the outlay to Dreessen and Tamme, this position appears to be among the least of the Broncos' free-agency needs. Standing pat and devoting resources to improving the roster elsewhere is likely the best play -- especially since the market doesn't offer any obvious upgrade, anyhow.
UNRESTRICTED FREE AGENTS:
Tony Gonzalez, Atlanta: The Falcons have done everything but drop to their knees and plead for Gonzalez to forego retirement and return for a 17th season. As a pass catcher, he's still elite and nearly irreplaceable. As long as Gonzalez doesn't file his retirement paperwork with the league, the Falcons will hold out hope -- and if he hasn't done so by the summer, it would come as no surprise if he signed during training camp and showed up ready to play -- but likely only for the Falcons.
Martellus Bennett, N.Y. Giants: Performance finally began matching potential for Bennett with the Giants last year in a 55-catch, 626-yard, five-touchdown season. However, his free-agency path could be tied to his brother, Bucs defensive end Michael Bennett; Martellus Bennett tweeted last month (via his Hogwarts-themed handle @joegryffindor), "Everyone keeps asking me about free agency. My outlook is NYG and if not wherever my brother is most likely."
Delanie Walker, San Francisco: Overshadowed by Vernon Davis, Walker is the better blocker of the two 49ers tight ends and does a decent job moving the chains when asked, with 66.7 percent of his 21 receptions last year going for first downs. There's not a better technical blocker on the free-agent tight end market this year, and his time to cash in is now (he's 28), so he seems likely to move on and try an expanded role.
Dustin Keller, N.Y. Jets: Injuries derailed Keller last year -- a hamstring early, a high-ankle sprain late -- and with the Jets still climbing out of a salary-cap abyss, keeping Keller is a luxury the Jets can't afford -- and with backup Jeff Cumberland a restricted free agent who was nearly as effective on a per-catch basis, they have a cheaper option, anyway. But he'll start somewhere and be an upgrade with plenty of teams.
Brandon Myers, Oakland: He has some impressive raw pass-catching numbers -- 79 grabs for 806 yards last year -- but among tight ends targeted at least 50 times, ranked 23rd in percentage of catches that went for first downs. Further, by the metrics used on ProFootballFocus.com, Myers graded last of 62 NFL tight ends as a run blocker. He'd be a better fit for a team that uses a tight end like the Broncos use Tamme -- i.e. often as a slot receiver. (The difference? Tamme is a far superior blocker to Myers.)
Jared Cook, Tennessee: The Titans considered franchising him -- which would have been forced them into an outlay well above what is reasonable for a player with decent, but not eye-popping production in the passing game and saw a decline in his production last year.
Anthony Fasano, Miami: Solid, steady, workmanlike and unspectacular are the adjectives that apply to Fasano, who won't be a notable upgrade in many spots but can offer stability and doesn't have any massive shortcomings in his game.
Fred Davis, Washington: A torn Achilles tendon will not help his prospects, although he was cleared to begin running in late February and should be ready for training camp. He'll land somewhere, but he should expect a pay cut from the $5.4 million he received last year as Washington's franchise player.
Ben Watson, Cleveland:He's settled in as a steady player, but at 32 is one of the older tight ends available. The Browns have money to spend and will at least get younger, even though the market doesn't offer any obvious upgrades -- except Walker, as a blocker.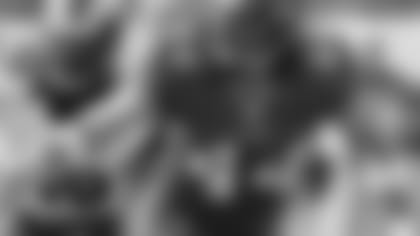 Dallas Clark, Tampa Bay: The reported flirtation between the Broncos and Clark last year was brief; Denver signed Tamme, and it was hard to argue the choice. Tamme was younger, averaged more yardage per catch, was 6.9 percent more likely to get a first down and averaged 1.79 more yards after the catch. Clark is likely a backup at this point, but for an accomplished player, will that be enough to keep him from retiring?
Gary Barnidge, Carolina: When John Fox coached the Panthers, they picked a tight end in the fifth round of three consecutive drafts (2006-08). Barnidge was the last one. With his lanky frame (6-foot-6, 250 pounds), he would need to be a downfield threat to succeed, but he's caught just 18 passes in five seasons, including one spent on injured reserve.
Others: Billy Bajema, Baltimore; Travis Beckum, N.Y. Giants; Chris Cooley, Washington; Ben Hartsock, Carolina; Will Heller, Detroit; David Johnson, Pittsbrugh; Cameron Morrah, Seattle; Jake O'Connell, Kansas City; John Phillips, Dallas; Leonard Pope, Pittsburgh; Dante Rosario, San Diego; Alex Smith, Cleveland.
Kevin Boss (cut by Kansas City on Feb. 19):A failed physical was the official reason provided by the Chiefs, and Boss has endured multiple concussions in recent years and played in just two games last season. Given the increased sensitivity and awareness of concussion damage, his career could be over.
Others: Josh Baker (cut by N.Y. Jets Feb. 19); David Thomas (cut by New Orleans Feb. 19).
Dennis Pitta, Baltimore:The Broncos got a close-up view at his open-field potential when he sliced up their secondary for two touchdowns in the fourth quarter of their Dec. 16 game.
Jeff Cumberland, N.Y. Jets: Cumberland is the insurance policy for Keller that the Jets will likely have to cash in, and that's not a bad play, given that he was a comparable player on a per-snap, per-reception basis to Keller.
Ed Dickson, Baltimore:Dickson has been a mild disappointment over the last three years, and hasn't developed as a pass-catching threat the way Pitta has. If the Ravens have to choose one or the other, Pitta has to be the play.
Others: Jake Ballard, New England; Tom Crabtree, Green Bay; Michael Hoomanawanui, New England; Jeron Mastrud, Miami; Michael Palmer, Atlanta; Bear Pascoe, N.Y. Giants; Logan Paulsen, Washington; Zach Potter, Jacksonville; Richard Quinn, Cincinnati; Martin Rucker, Kansas City.