ENGLEWOOD, Colo. --Safety isn't the need that many might consider it to be.
Although you're always looking to improve a position -- and if it comes at a friendly cost under the salary cap, so much the better -- safety was not a weak spot for most of the season, with Rahim Moore's improved performance in the regular season a high point of the unit's production.
Of course, after being the defender in coverage left grasping on Jacoby Jones' 70-yard, game-tying touchdown in the final seconds of regulation on Jan. 12, Moore's progress became an afterthought to many -- but not to Executive Vice President of Football Operations John Elway and Head Coach John Fox, both of whom heaped praise upon Moore at the Scouting Combine last week.
"Rahim had a great year. The strides he made from his rookie year to this year were tremendous," Elway said. "We expect him to make those same strides (in the future)."
The ProFootballFocus.com metrics graded Moore 10th among safeties last year overall -- 13th best in pass coverage and 17th against the run. Fellow starter Mike Adams was 27th in the same measurement, and the Broncos will get 2011 starter Quinton Carter back from a knee injury.
This free-agent class is deep -- so much that the Broncos can wait and find bargains if they want to bolster their depth.
Jairus Byrd, Buffalo: The Bills are expected to franchise him or sign him to a long-term contract, so his place atop the list might be meaningless, but if the Bills expose him to the free agency, he will set the market. UPDATE: Buffalo has reportedly placed the franchise tag on Byrd.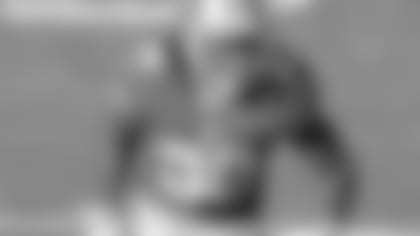 Dashon Goldson, San Francisco: At 28, he's in his prime, is coming off a Pro Bowl selection and hits free agency at the perfect moment. Demand will be high.
Ed Reed, Baltimore: At 34, Reed's best days are behind him, but the Broncos have recently shown they can extract Pro Bowl seasons from veteran safeties like John Lynch and Brian Dawkins, and if Reed can stay healthy, he should have a second act in him somewhere.
LaRon Landry, N.Y. Jets:Landry buried concerns about his health by playing all 16 games, notching 99 tackles and making the Pro Bowl for the first time. The Jets' salary-cap issues might prevent his return.
William Moore, Atlanta: Perhaps you'd like to forget Moore, who intercepted and sacked Peyton Manning in Week 2. Moore studies tape well, is adept all around and is in his prime. He'll be coveted.
Louis Delmas, Detroit: Injuries are all that has held him back, but with 13 games missed the last two years, the concern is legitimate. That will drive down his price, but even with health questions, he's worth someone's gamble.
Chris Clemons, Miami: He's coming off his best season as a pro, and still has upside if he can be more consistent in coverage.
Kenny Phillips, N.Y. Giants: If he can prove he's put a season-ending knee injury behind him, he'll get another shot somewhere -- but probably not with the Giants, whose cap issues and ability to adequately replace him in 2012 likely dictate moving on.
Ronde Barber, Tampa Bay: Age (he's 37) dictated Barber's shift from cornerback to safety, but he handled it well and excelled in coverage, although he missed more tackles than is his norm.
Patrick Chung, Patriots: One of the league's best safeties against the run, the question on Chung is durability; he's missed 12 games in the last two seasons and has only played a full 16-game slate once.
Ryan Mundy, Pittsburgh: A solid fill-in who has played extensively in Denver because of Ryan Clark's sickle-cell trait, Mundy has a chance to become a full-time starter elsewhere.
Madieu Williams, Washington:If he leaves the Redskins, he officially becomes a journeyman; he'll be on his fourth team in four years. He's on the downside and misses too many tackles. Likely a backup at this point.
Jim Leonhard, Denver:A knee injury kept Leonhard on the market until last August, when the Broncos claimed him. He played well as a dime back and occasional punt returner and still has something in the tank.
Sherrod Martin, Carolina: One of the Panthers' second-round draft picks in John Fox's next-to-last season there, the athletic promise has never quite translated to performance beyond short bursts.
Nate Clements, Cincinnati: The Bengals didn't plan to move him to safety, but he acquitted himself well enough there to earn a starting job somewhere in 2013.
Chris Crocker, Cincinnati: A decent contributor, but at 33, he could be looking at a backup job in order to stay in the league.
Yeremiah Bell, N.Y. Jets: He's savvy and durable -- he hasn't missed a game since 2008. But he turns 35 on March 3, and in a crowded free-agent market, might have to wait and take a lower salary than he wants.
David Bruton, Denver:The special-teams demon is one of the last survivors from the 2009 draft class and provides valuable, experienced depth.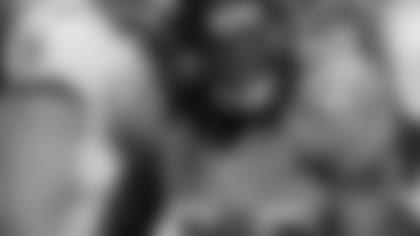 Will Allen, Pittsburgh: The Steelers are likely to move on and look for younger depth, and with the safety
market so deep, it will be tough for Allen to find a starting role elsewhere; he's started just nine games since 2007.
Corey Lynch, San Diego: A journeyman sleeper, Lynch played well in a brief starting stint for the Chargers last year and can contribute on special teams.
Others:Josh Barrett, New England; Craig Dahl, St. Louis; Abram Elam, Kansas City; Eric Frampton, Dallas; Matt Giordano, Oakland; Cedric Griffin, Washington; Joselio Hanson; Oakland; Chris Hope, Atlanta; James Ihedigbo, Baltimore; Rashad Johnson; Arizona; Mike Mitchell, Oakland; Charlie Peprah, Dallas; Glover Quin, Houston; Jamarca Sanford, Minnesota.
Charles Woodson (cut by Green Bay on Feb. 15): The 36-year-old's returns diminished throughout his first season at safety, and a collarbone injury didn't help matters. But a potential Hall of Fame resume means that someone will give him one more shot -- especially since he's just 13 months removed from a Pro Bowl.
Eric Smith (cut by the Jets on Feb. 19): Hindered by a medial collateral ligament injury last year, Smith was a salary-cap casualty, but can still start for someone.
Colt Anderson, Philadelphia: The unheralded 27-year-old improved late in the season as his team struggled. Look for him to stay.
Stevie Brown, N.Y. Giants: He replaced Kenny Phillips in the Giants' lineup with no drop-off, and his emergence makes Phillips expendable. Expect the Giants to keep Brown.
Danny McCray, Dallas:As a restricted free agent, he's expected to return, but there are gaps in his game -- namely consistency and tackling -- that he will have to address before the Cowboys give him a commitment longer than one year.
Others: Chris Maragos, Seattle; Jeromy Miles, Cincinnati; Amari Spievy, Detroit; Darian Stewart, St. Louis.