ENGLEWOOD, Colo. -- Two years ago, the Broncos took a gamble on Willis McGahee, and it paid off in a Pro Bowl 2011 season in which he paced the league's most productive rushing game. But his 2012 season was cut short by a knee injury last November.
Knowshon Moreno stepped up and showed flashes of the brilliance that made him a first-round pick in 2009, but with McGahee injured, the Broncos were left with three running backs who had at least 40 carries but didn't hit 4.0 yards per carry -- Moreno (3.8), rookie Ronnie Hillman (3.9) and Lance Ball (3.8).
McGahee, meanwhile, left with a 4.4-yards-per-carry average that showed he might have something left in the tank if he puts the knee injury behind him. But if McGahee gets another chance, he must cut the fumbling; no other NFL running back with 150 or more carries last year fumbled as often as the 10-year veteran (once every 33.4 carries).
"We'll see how he comes off that knee," Broncos executive vice president John Elway said last week at the Scouting Combine. "He's been a tremendous asset for us the last two years that he's been there. We're still going through that evaluation process."
As with any player, part of the evaluation process depends on the Broncos' other options. The success with McGahee offers an example of how the free-agent market, properly managed, can yield a veteran still capable of elite performance at a reasonable salary-cap figure.
Reggie Bush, Miami: With the Dolphins, Bush proved that he can be an every-down back while maintaining his open-field explosiveness. But he will likely command the highest salary of any free agent running back on the market, and that means he's a better bet to end up with a team desperate to make a splash -- and willing to toss around cash to do it -- than one secure in its standing.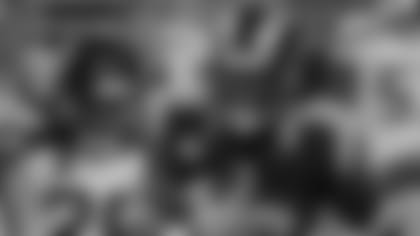 Steven Jackson, St. Louis: Although the Rams have not released him, multiple reports say that he will void the last year of his contract. Few players have been as quietly brilliant as Jackson, who has nine consecutive 1,000-yard seasons, remains a solid four-yards-per-carry back behind a sub-optimal offensive line and has done all that for a team that hasn't posted a winning record since his arrival and has lacked downfield threats to take pressure off him. The caveat emptor on Jackson is his mileage; of the 24 running backs all-time with at least 2,400 carries, just 10 had 1,000-yard seasons after beginning a year with as many carries as Jackson's 2,395. The question on Jackson is this: is he LaDainian Tomlinson, who never again surpassed 1,000 yards with that many carries, or is he Emmitt Smith, who had four more 1,000-yard seasons after that point?
Shonn Greene, N.Y. Jets: The production is there: back-to-back 1,000-yard seasons in an offense where the passing game is so scattershot, it does little to ease the pressure on him. His 3.9-yards-per-carry average last year was a career low, and his first-down percentage -- 18.9 percent -- is only average. But he's a durable power back, has only missed three career games -- none since 2010 -- and should have another three-plus years of solid production ahead of him. He can also be effective catching passes out of the backfield, if given the opportunity. He could have two to four more prime years like the two he just had.
Felix Jones, Dallas: Injuries have kept Jones' performance from matching his potential, and although he played all 16 games last year, he isn't as explosive as he used to be; he averaged a career-worst 3.6 yards per carry and for the first time didn't break off at least one gain of 40 or more yards. He also fumbles more than you'd like (once every 49.3 touches the last two seasons). A backup option, and little more, at this point.
Cedric Benson, Green Bay: He wasn't particularly effective in his short late-season stint with the Packers, averaging just 3.5 yards per carry, and has only broken 4.0 yards-per-carry once in the last six years. He also fumbles much more often than he used to -- once every 51.1 carries since 2010 after averaging just one fumble per 133.6 rushes from 2005-09.
Rashard Mendenhall, Pittsburgh: He was limited to six games last season, and hasn't been the consistent threat the Steelers hoped he would be when they drafted him in 2008. Recent diminishing returns and wear and tear mean that his best role is in a committee situation.
Danny Woodhead, New England: The threat he provides out of the backfield and his versatility make him an intriguing prospect for the right cost. He's not going to be an every-down option, but as part of a committee, he provides an unpredictable dimension. His success in the Patriots' offense would also translate well to a system like Denver's.
Rashad Jennings, Jacksonville: More of a threat as a receiver than a runner, Jennings did little with his chance at extended playing time last year, averaging just 2.8 yards per carry. He's best served as part of a rotation, perhaps as strictly a third-down back. He also fumbled once every 40 touches last year.
LaRod Stephens-Howling, Arizona: Always a relief option for the Cardinals, he averaged just 3.2 yards on a career-high 111 carries last year, but the Cardinals' offensive line was a shambles; even Jim Brown in his prime would have been hard-pressed to do much. If the Broncos decide to look for a new utility-type backup, he could be an option, but for that, they'd be better served sticking with restricted free agent Lance Ball, since he knows the system.
Mike Goodson, Oakland: A 2009 fourth-round draft pick of the Panthers -- when John Fox was still coaching them -- he averaged 12.2 yards per catch and 6.3 yards per rush in limited work for the Raiders in 2012. But he's very much a feast-or-famine player; 187 of his 416 yards from scrimmage last year came on just four touches.
Peyton Hillis, Kansas City: Every so often, the 2008 Broncos draft pick shows flashes of what he once was -- like in Week 16 last season, when he zipped through the Colts for 101 yards on 15 carries. But 371 yards from scrimmage and 3.6 yards per carry is a poor return on a $3 million, one-year investment, and Hillis will have to take much less for another shot at recapturing his 2010 brilliance in Cleveland.
Ronnie Brown, San Diego: A 4.8-yards-per-carry average in San Diego last year proved that he can still be effective in short bursts, and he caught 49 passes out of the backfield last year, a career-high. He has accepted his reduced role with class, offers leadership and is an above-average backup -- even though his veteran-minimum salary is high, given that this will be his ninth season.
Others: Jackie Battle, San Diego; Khalil Bell, Chicago; James Casey (FB), Houston; Tashard Choice, Buffalo; Mike Cox (FB), Atlanta; Jerome Felton (FB), Minnesota; Tony Fiammetta (FB), New England; Justin Forsett, Houston; Ryan Grant, Green Bay; Jerome Harrison, Detroit; Lex Hilliard (FB), N.Y. Jets; Brandon Jackson, Cleveland; Quinn Johnson (FB), Tennessee; Greg Jones (FB), Jacksonville; Kregg Lumpkin, N.Y. Giants; Corey McIntyre (FB), Buffalo; Mewelde Moore, Indianapolis; Jalen Parmele, Jacksonville; Cedric Peerman, Cincinnati; Javon Ringer, Tennessee; Bernard Scott, Cincinnati; Kevin Smith, Detroit.
Ahmad Bradshaw (cut by Giants on Feb. 6): Bradshaw wasn't dumped for a lack of performance; he was a cap casualty of a team that drafted his successor (David Wilson) last April.  He's still explosive, has averaged at least 4.5 yards per carry in all but one of his six seasons and is an effective receiver out of the backfield. The only question rests with nagging foot issues, which affects his long-term durability. He's missed six games the last two years and has only played a full 16-game slate once.
Brandon Jacobs (cut by 49ers on Dec. 31): The 49ers didn't need him much, or miss him much when he was gone; he only touched the football five times last year, so he's fresh. He'll be 31 this season, but he averaged over 5.0 yards per carry (5.6) as recently as 2010. But he griped publicly about his low workload in San Francisco, which led to his release and leads to pointed questions he will have to answer adequately before another team takes a chance on him.
NOTE: Although there are multiple reports that the Falcons will release Michael Turner, they have yet to make a move regarding the veteran running back.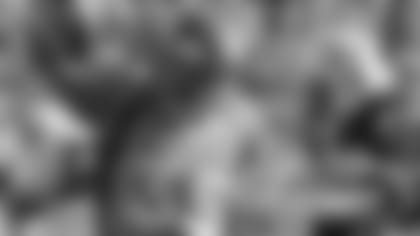 Lance Ball, Denver: At this point, it's clear what the Broncos have in Ball -- a quality, versatile reserve who can pick up blitzes, contribute on multiple special-teams units and deep familiarity with Peyton Manning's offense from a 2008 stint with the Colts. He's more valuable to the Broncos than he could be to anyone else.
LeGarrette Blount, Tampa Bay: He was lost in the shuffle and fell out of favor last year, then was forgotten after rookie Doug Martin exploded at midseason. But he's just 26, has only 447 NFL touches and boasts a career 4.6-yards-per-carry average. If the Bucs' tender is low -- and it could be, since he was a waiver claim in 2010, his rookie season -- he will attract interest and could enjoy a renaissance elsewhere. An intriguing option.
Andre Brown, N.Y. Giants: In the hurricane-like tumult of the Josh McDaniels years, Brown came and went so fast that only the keenest of observers noticed; in 2010, he played in three games and lost a yard on two carries. (That isn't to be held against Brown; poor general execution and a lack of commitment to the ground game meant no Bronco could run effectively in 2010.) Brown filled in well last year, and had the highest first-down percentage of any NFL runner with at least 50 carries. The Giants need him back as an insurance policy for David Wilson and are a good bet to retain him.
Jonathan Dwyer, Pittsburgh: The Steelers leaned on him at times last year, and he was steady, if unspectacular, averaging 4.0 yards per carry and breaking 100 yards twice. But he doesn't have much breakaway potential and looks to be settling in as a steady backup, and nothing more -- although he could have a final chance to vie for the starting job if the Steelers re-sign him.
Chris Gronkowski, Denver: He was there if needed, but the Broncos had little use for a fullback as the season progressed, and he played just eight snaps in the second half of the season after seeing 31 plays in the first eight games. If the Broncos bring back Jacob Hester -- who is under contract and can work as a short-yardage runner as well as a fullback -- then Gronkowski might be a redundant component.
Isaac Redman, Pittsburgh: You might remember him from such games as the Broncos' wild-card playoff win on Jan. 8, 2012, when he gashed Denver for 121 yards and 7.1 yards per carry. But that sort of performance has rarely been repeated (he's only broken 100 yards once in the regular season for his career) although, like Dwyer he may get another chance for playing time since Mendenhall seems unlikely to return.
Others: Brock Bolen, Jacksonville; Curtis Brinkley, San Diego; Chris Ivory, New Orleans; Brian Leonard, Cincinnati; Chris Ogbonnaya, Cleveland; Antone Smith, Atlanta; Ryan Torain, N.Y. Giants; Eddie Williams, Cleveland; Darrel Young (FB), Washington.