DENVER -- **Practice paid off for the Broncos on Monday night -- on multiple levels.
The extra practices last week helped the offense cut its mistakes and find its power gear. They helped the defense overcome its recent spate of slow starts by opening the game with a pair of three-and-outs.
But it was the practices of the 2012-15 seasons that proved most valuable Monday night -- specifically the repetitions the defense received against Brock Osweiler.
Through thousands of repetitions against the Bronco-turned-Texan QB, Denver's defenders learned who he was. What he could do well. Where his weak points rested. And with that knowledge, they pounced, holding Osweiler to a meager 3.1 yards per pass play and just 131 passing yards.
Only once in team history -- on Dec. 6, 2009 at Kansas City -- had the Broncos held an opponent to below 135 passing yards with at least 40 attempts.
"We knew who Brock was. We went against him every day," inside linebacker Todd Davis said. "We kind of just knew his tendencies and [that] he could force the ball at times, and we knew where he liked to look and where he liked to go."
And with that knowledge, the Broncos stifled Houston in a 27-9 rout that saw them join the Patriots as the only teams to hold the Texans without a touchdown in the last three seasons.
First they took away the deep ball with blanket coverage downfield on DeAndre Hopkins and Will Fuller.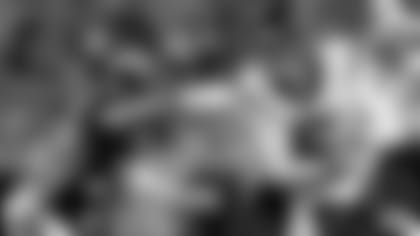 "We knew what we had to take away the deep shots with Brock," said cornerback Chris Harris Jr. "We know he has a very strong arm. So we wanted to eliminate that off the top. And then once we were able to take away his deep shots, we knew he couldn't beat us all game."
Osweiler completed just three passes of 10 or more yards Monday night -- two of which came in the game's final seven minutes, when the Texans were hopelessly behind and the Broncos were laying back to prevent the deep pass.
On those last two drives, Osweiler threw for 56 yards. Prior to that, he had just 75 on 27 attempts, a paltry total that made Aqib Talib giddy -- although he didn't show it.
"I just smiled on the inside. That's what we wanted to do," Talib said. "We wanted Brock to come out here and struggle. He came out here and struggled."
After forcing Osweiler to settle for underneath throws and checkdowns, they finally left Osweiler seeing ghosts. Although the Broncos were credited with just one sack -- given to the team -- they forced him into desperate throwaways even when pass rushers were still one to two steps away.
"There were a lot of times where he just looked at one side the whole time," Harris said. "I think we had him pretty spooked a little bit."
The final damage came in the fourth quarter, when Osweiler had the football slip out of his right hand just before his arm moved forward to throw, leading to a Harris fumble recovery that put the Texans down 24-9. On Houston's last two possessions, defensive ends Derek Wolfe and Jared Crick each knocked down passes thrown by the 6-foot-7 passer -- something Osweiler had largely avoided against other opponents, but couldn't against the Broncos.
"I just know that practicing against him -- he was our scout team guy for so many years -- that I know that I could get them," Wolfe said of the deflected passes. "It wasn't like going against Peyton [Manning], where his eyes were over here, but the ball was going that way [in the other direction]. You never knew what was going to happen. But practicing against him definitely helped."
The beatdown was strictly professional, and nothing personal. There were no hard feelings, as evidenced by the countless hugs between Osweiler and his former teammates and coaches.
"I just told him I loved him and missed him," Harris said. "He said the same thing."
But good feelings weren't going to keep Denver's defense from attacking Osweiler and using every scrap of knowledge from his years with the Broncos to their benefit.
Indeed, practice made perfect -- a perfect demolition of Osweiler and Houston's passing game.
The Broncos bounced back after a two-game losing skid to defeat the Houston Texans, 27-9 at Sports Authority Field at Mile High. (Photos by Eric Bakke, unless noted)