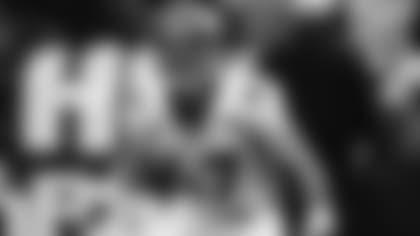 ](http://www.denverbroncos.com/multimedia/photo-gallery/Four-Broncos-Named-Hall-of-Fame-Semifinalists/7c8b4269-7bd0-48f9-a2a3-98993e00b9e8)

Running back Terrell Davis (1995-2001), safety John Lynch (2004-07), linebacker Karl Mecklenburg (1983-94) and safety Steve Atwater (1989-98) all advanced from the previously announced list of 127 preliminary nominees.
Lynch joins Atwater as one of two former Broncos safeties that move one step closer to enshrinement into Canton, Ohio's Pro Football Hall of Fame. As a young player, Lynch modeled his game after the 10-year Bronco. Years later, Lynch is on the same list as Atwater as a Hall-of-Fame semifinalist, which makes the honor even greater.
"I was a fan of Steve Atwater from the time I moved to safety in college," Lynch said. "Early in my career, (former Buccaneers coach) Herm Edwards made me a tape when he first got to Tampa Bay. He said, 'This is the guy I want you to be.' It was a highlight tape of Steve Atwater. So it's really humbling."
Lynch also recalled playing against and watching Davis, who compiled 7,607 rushing yards and 60 rushing touchdown as the Broncos' back. He felt strongly that Davis belonged in the Hall.
"When he played, he was if not the best player in the league, one of the best," Lynch said. "I've got my own opinions that he definitely should be in. When he played, he was so darn good."
The safety that racked up 490 tackles and 26 interceptions also discussed his respect and admiration for Mecklenburg, a linebacker that played all over the field. Lynch admired the impact that Mecklenburg made on the city and the organization during his time in Denver.
"I know what he means to this place," Lynch said. "He is a good guy on top of being a tremendous player. You talk about versatility, that guy played every position on the front seven and he probably could have played safety."
The 27 semifinalists will be reduced to 15 finalists in early January.
"Now, you sit back and you're humbled that you are in the company of these names," Lynch said.