ENGLEWOOD, Colo. — The University of Colorado community was dealt difficult news Monday when the family of former Buffaloes head coach Bill McCartney announced the 75-year-old has late-onset dementia/Alzheimer's.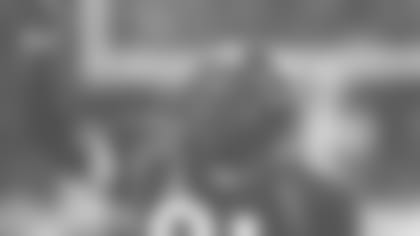 McCartney was a stellar collegiate coach at Colorado, recording a 93-55-5 record that included one national championship and three Big Eight titles. He also received multiple coaching awards, including the 1989 Walter Camp Coach of the Year Award.
At the Broncos' training camp practice Monday, Alfred Williams—one of McCartney's star players from the 1990 national championship team who later went on to win two Super Bowls with the Broncos—spoke about McCartney's impact on his life and his reaction to the former coach's diagnosis.
"He just said that he can't remember everything, but his memory is good," Williams said. "It's the short-term memory—and that area of memory is what he struggles with. But long-term memory, no problem. Last time I talked with him, he's just a different guy. I love the man."
It's McCartney's character that sticks with Williams most, from the advice he gave him to the words they shared in discussing religion. Even when it came to how McCartney approached the game, he is a unique person.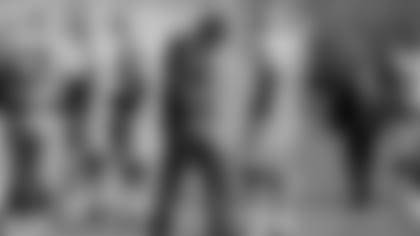 "I just think that if you don't know him, then you missed out. He's a character," Williams said. "He is competitive; Coach Mac, when I was at the University of Colorado, and through the time he was there, he ran one drill. It was the punt team, because he thought the punt team was the most important play in football because of the turn of possession and what it could mean if the punt was blocked and if they returned the punt against you. So, every day we would walk out with a yard stick and he would just walk out during the punt team practice and he would just stand there and say, 'Stop.' Everybody had to stop at once and then he just laid down a stick. If you were off by an inch, an inch-and-a-half, a quarter-inch, he'd reset you.
"It was just great, and everybody knew that he was serious about football but he was more serious about his family and how the players were treated at the University of Colorado — every, every athlete at the University of Colorado, no matter color, religion, sex — it doesn't matter, because he was a champion for the student-athlete."
But he also knows that in spite of the challenge McCartney faces battling Alzheimer's, his former coach wouldn't want him to feel sorry for him.
"I don't feel sorry for him, and I don't think that he would want that," Williams said. "I think that if you talk to him, he'd tell you that […] this is just the next fight. This is the next game, this is the next opportunity to pull through."