ENGLEWOOD, Colo. --Wednesday was Vernon Davis' first day in a Broncos uniform. The No. 80 jersey on his torso, the mid-autumn nip in the air, a new blue helmet on his head ... for the 10-year veteran tight end, it all felt real -- as real as it gets.
But then Davis would turn to see Peyton Manning in the No. 18 jersey, and all of a sudden, the reality of a Wednesday practice gave way to surreality.
"Peyton is one of those guys that every wide receiver dreams about having. I've been dreaming about Peyton since I left college," Davis said after concluding his first practice in at the UCHealth Training Center.
Sometimes dreams do come true.
"I don't know if [Manning] knows, but I've been dreaming about this guy," Davis said. "Where I came from, I just had to accept what I had. Not knocking those guys -- Colin [Kaepernick] and Alex [Smith] were really good. They were good at their craft.
"They were good quarterbacks, but we're talking about Peyton Manning. It's a whole other level. We all know that, so it's a bit overwhelming, but once I get out there, get going and get used to the way that he's doing things it'll be all good."
Denver and the chance to catch passes from a Hall of Famer at the cusp of setting two more league records is a dream. That doesn't mean it's perfect, and indeed, Davis admits that he will "miss everything about being a Niner."
However, he doesn't miss where the team stands now. Just 22 months removed from their third consecutive NFC Championship Game appearance, the 49ers are in free-fall, having lost six of their previous seven games leading up to this week's change from Kaepernick to journeyman Blaine Gabbert.
The 49ers' descent started last year, when they limped home with an 8-8 finish that included a 42-17 Sunday Night Football throttling in Denver. And it wasn't a coincidence that Davis' production dipped last year, as well, with his lowest totals in receptions (26), yards (245) and touchdowns (two) since 2008.
Davis' 2014 decline was stunning, given that in 2013 he matched his career high with 13 touchdown catches, scoring once every four receptions.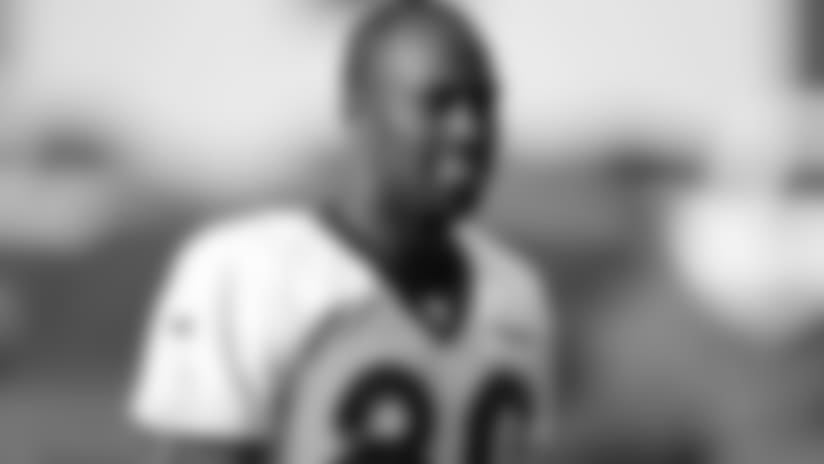 "Everyone is asking that question: 'Where did I go?' If you look at San Francisco, look at the year when I started to drop off," Davis said, referring to 2014.
"What happened with the team? They started to fall all in. There were so many things going on, so much turmoil. No one really excelled. No one really had success. As a team, we didn't have success.
"If the team's not having success, the chances are that I'm not going to have success. That's what it is."
But these Broncos are 7-0 and coming off their most comprehensive performance of the season. The passing, rushing and play-action attacks worked in perfect cohesion, matching the league-leading performance of the defense.
Although Davis, will need a little time to get adjusted to the offense and Manning and to settle into a role among the Broncos' collection of tight ends, this appears to be an environment that will bring out Davis' best.
"To be here -- I can feel the energy. There are so many leaders on this team," Davis said. "That's what it takes. It takes that. You have to have leaders and guys that are willing to come out, work hard and just get better. Even in the locker room, everyone is extremely nice.
"Everyone's together. The synergy is there. It's all there and you can feel it. The first day I walked in, I was like, 'Wow. I can feel it,' and when I got here, no one was even here. I could just feel the environment. It's just a beautiful thing. I'm ecstatic to be here today. Hopefully, I can remain here."
That's a possibility to which Executive Vice President/General Manager John Elway is open.
"We get a chance to know him these final nine or 10 weeks this year, and maybe he's back next year. Who knows? We'll see what we've got," Elway said.
"We still think he's got a lot of football left in him -- not only this year -- whether it's here or somewhere else. We'll visit that and see what happens."
For now, Davis will enjoy the moment, as his dream becomes reality -- which he hopes brings him closer to another dream, that of his first world championship.
"I've never played in an offense like this before," Davis said. "I don't know what's going to happen, but I know it's going to be [darn] good. I know that it's going to be good. I can feel it."