One way or another, Jared Crick was going to be in a familiar environment.
The fifth-year veteran was either going to stay with the Texans, the only team he had ever known, or join the Broncos, whose coaching staff included the three people under which he began his career: Defensive Line Coach Bill Kollar, Defensive Coordinator Wade Phillips and Head Coach Gary Kubiak, all of whom held those positions win Houston.
"[The choice] was tough, but I think I made the right one," Crick said after agreeing to a two-year deal with the Broncos on Wednesday that took him off the market after being available as an unrestricted free agent for a month.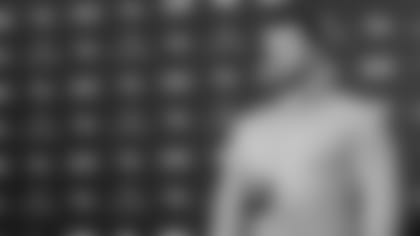 Crick later told Denver Sports 760 that even before the 2015 season ended, he knew he "either wanted to go to Denver or stay in Houston."
Denver was his "first choice," Crick also noted.
"At the end of the day, I just didn't think I could go wrong coming back and playing for Coach Wade, Coach Kubes and Coach Kollar, being in the comfortable fit," Crick said.
Kollar, in particular, was a draw for Crick, who played under his guidance for three seasons, since Kollar remained with the Texans for the 2014 season under Bill O'Brien before reuniting with Kubiak and Phillips in Denver last year.
"He brings the best out of you," Crick said. "Every year that I played under Coach Kollar, I got better and improved as a football player, so I expect in playing for him again, that I will continue progressing as a football player, and just improve my skill and my game."
The Broncos will be counting on that, as they hope Crick assumes at least part of the job of replacing free-agent departure Malik Jackson. Vance Walker, Kenny Anunike and George Uko will also compete for playing time as the Broncos look to cement their plan opposite Derek Wolfe.
"I think I'll be able to fit in. I just need to learn my role and do what I can," Crick said.
"I'm just coming in and just trying to put my best foot forward when I'm starting out. Wherever that takes me, is where it's going to take me. I'm just trying to do my part to help the team right now."