ENGLEWOOD, Colo. --As the Broncos have reeled off 10 consecutive wins, the team has continued to climb up the rankings of every media outlet covering the NFL.
But the players are remaining grounded by emphasizing the need to get better with each game they play.
"(Rankings) don't mean anything for us, it's just about getting better and playing good football and playing your best football in January," wide receiver Brandon Stokley said. "All that stuff, people always want to say how good you are, how bad you are. I take the approach -- just don't even listen to it just focus on the task at hand and the next game and then move on."
With only one regular-season game left before postseason play, Sunday's contest against the Kansas City Chiefs offers the next opportunity to improve.
A Broncos win secures the AFC's No. 2 seed and the first-round bye that comes with it.
"We control our own destiny," wide receiver Demaryius Thomas said. "If we play our game and play it well, we can win this one and the rest will take care of itself as far as all talks about seeding and whatnot. Our focus right now is to get better and to work in the things that we need to correct, so when we go down the road, we're a better football team."
The Broncos can also lock up the No. 2 seed with a Patriots loss, and still have a chance at the No. 1 seed, should they beat the Chiefs and the Houston Texans lose to the Indianapolis Colts.
Houston and Indianapolis kick off at 11 a.m. MST and should be wrapping up right around the Broncos-Chiefs kickoff. New England hosts Miami at the same time as Denver plays. Despite having an interest in those games, all of the Broncos' attention will be on their own action this Sunday.
"You have to worry about controlling your own destiny," safety Rahim Moore said. "If you worry about what they're doing, that's how you lose focus. We're in a good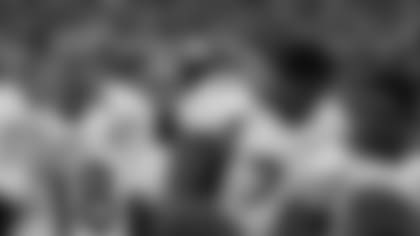 position right now, where we have to stay focused. A little slipup can cost us. We're hungry."
Throughout the team's current 10-game win streak, the Broncos have gotten better with each game – and have been racking up wins in the process.
The team hopes to continue that trend in their final tune-up before the single-elimination playoff tournament begins.
"We're focused on trying to get better," quarterback Demaryius Thomas said. "I really think we've done a good job with that all week, all season, just taking it one week at a time. I know it's a boring cliché but (Head) Coach (John) Fox has preached it. I think our team has bought into it and I feel like we'll do the same this week."
Despite being pegged as Super Bowl favorites by observers outside of the team's Dove Valley headquarters, nobody on the Broncos is letting that praise get to their head.
"It doesn't work out like that all the time," Fox said. "You have to earn this between the lines. It won't affect our attitude or mindset moving forward."
The team still has work to do and the noise from the outside isn't distracting from the club's ultimate goals.
"We haven't done much yet," defensive end Elvis Dumervil said. "At the end of the day, we do feel good about having a ticket to the dance, but any team can get into the dance and do something. We've got to make sure we're on top of our game, we're hot and we're ready."