ENGLEWOOD, Colo. --Don't expect the Broncos to reinvent their offensive wheel for Brock Osweiler on Sunday.
Offensive Coordinator Rick Dennison made it clear that when Osweiler makes his first regular-season start against the Bears at Soldier Field, he'll do so with concepts that are already familiar to the team.
"We've got the 2015 Broncos. That's it. It's the same playbook," Dennison said. "We [don't have a] new playbook. It's the same playbook that we've had ... It's what we expect to do."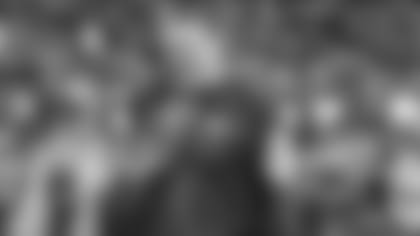 And based on the plays used in the first nine games, that could mean Osweiler under center, in the pistol or in the shotgun. The Broncos have worked on them all at various points. All are available to them now.
"It's the same football playbook. It's football," Dennison said. "We've been under center, we've been in the pistol and we've been in gun. We can expect all three could happen on Sunday. We're not coaching them any different."
The Bears could try to confuse the offense by disguising their intent before the snap and using zone blitzes that send inside linebackers and safeties through the A- and B-gaps and drop their defensive linemen into short coverage.
Chicago defensive coordinator Vic Fangio has been a long-time practitioner of the zone blitz, dating back to the 1995-98 Panthers, for whom he served as defensive coordinator. Carolina rode the zone blitz to a shock 12-4 finish and NFC Championship Game appearance in their second year of existence.
The key for Osweiler and the offense will be to focus less on what the Bears do to try and cause confusion, and instead focus on their own task at hand.
"That's part of our approach," Dennison said. "We try and stay in our huddle. We need to get better, not worry about them. We'll get better and hopefully our scheme will take us in the right spot, not so much guessing.
"I think he's done a really good job of understanding what we're trying to get done and what each play is -- it should work through progressions."
And on the other side of the line of scrimmage, the defenders who have gone against Osweiler in practices over the years believe his three and a half years of work has him prepared for whatever the Bears throw his way.
"Oh, he's ready. He looks good," ILB Brandon Marshall said. "He looks really good. I'm excited, and I think everybody is excited to have him out there."
"He's looked excellent throughout the year. In the preseason, he looked phenomenal," added OLB Von Miller. "When he got in the game, he was able to make some stuff happen, and he didn't even expect to be playing last week. That's pretty encouraging.
"I've got full confidence in him."