ENGLEWOOD, Colo. —** Britton Colquitt has gotten a flu shot every year. Well, every year except one. Of course, that just so happened to be the year he caught influenza.
It was "miserable," Colquitt said. "I think the body aches were probably the worst thing, but it's not fun having the flu."
Like Colquitt said, it's no fun and it's certainly no joke. The flu brings about symptoms including fever, coughing, sore throat, nasal congestion, headaches and fatigue. In more dangerous instances, the flu can cause complications like bronchitis, sinus and ear infections, or even life-threatening heath problems like pneumonia.
Flu season really gets into gear between December and February, but can start as early as October and end as late as May, the Centers for Disease Control and Prevention says. More than 200,000 people are hospitalized each year on average for flu-related illnesses according to a study conducted by the CDC.
The flu vaccine is the best form of prevention. Vaccines administered via needle are made either with an inactive form of the virus or without any form of the virus whatsoever in the case of the recombinant vaccine, which is limited to a smaller age range. The concept of vaccination might sound scary, but per the CDC, flu shots cannot cause flu illness. In addition to the benefit of a much greater chance of preventing contracting influenza, it also helps prevent spreading the flu to those around you, which can be invaluable to people who are at greater risk of getting seriously ill from it. And though the CDC says it can't guarantee all flu shots are effective because of either characteristics of the person vaccinated or the nature of the flu virus and its match to the flu virus the vaccine is designed to protect against, getting the flu vaccine can be important still because is can make the illness weaker if you do get it.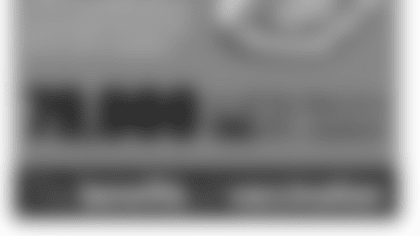 "It's important to raise the level of awareness for flu vaccines and just knowing that it's something that's usually taken lightly when you have the flu because it's so common, but there are severe cases—maybe death— from the flu," Terrance Knighton said.
In addition to taking flu prevention lightly, a big risk in flu prevention is simply getting too confident that you don't need it.
Brandon Marshall hasn't fallen into that trap. He's gotten his flu shot every year since he got sick with the flu years ago. In college getting the vaccine was mandatory for him, but even though it's no longer required, Marshall still gets his yearly shot anyway. "I just still do it and I haven't gotten the flu in a long time," Marshall said.
But Colquitt did get suckered into that line of thinking.
"I think that year I was like, 'I haven't gotten the flu in so long, it doesn't matter,' and I didn't remember getting one every year," he said. "But once you get [the flu], you remember it."