ENGLEWOOD, Colo. --The "No Fly Zone" remains the best pass defense in the league, but in the last five weeks, the run defense has been among the game's worst, ranking 29th in yardage allowed per game (140.4), and 24th in yardage allowed per rush (4.53).
Only in first-down rate does it still excel; the Broncos are 11th, allowing one first down every 4.56 carries, in part because the Broncos continue to be gashed by explosive runs rather than a death-by-paper-cuts series of 5-to-10-yard pickups.
"Last year we were 3.3 yards per rush, which was the best in the last four years of anybody," Defensive Coordinator Wade Phillips said. "The run defense has not been as good. We played some good offensive teams, but we have to grind in the run."
And that starts with the first fundamental aspect of defending.
The Broncos will miss Derek Wolfe, but improving their work against the run isn't simply about adequately replacing their best run defender up front. It's about fundamental tackling, which hasn't been up to the defense's standard and has been a root cause of some of the defense's issues.
"I just think we can tackle better," Head Coach Gary Kubiak said. "First off, [Oakland] had 43 touches carrying the ball. That's a lot. So that makes it tough on you; throughout the course of the day, you've got to tackle well for a long time. I think we can tackle better than we did last week.
"We got in the backfield some, out in space, so I think as a group, we need to tackle better than we did last week." The Broncos missed 11 tackles against the Raiders last Sunday night.
"When you have a guy hanging on him, and all of a sudden they're breaking the tackle and going for 15, 20 yards, we have to have better tackling," Ware said. "We did that in practice and have been working on that the whole practice. We'll see that this week."
But it wasn't just about execution.
"We ran more blitzes than we've run since I've been here in that one game and we still didn't stop them enough in the running game," Phillips said. "We've looked at it and we think we have some things that can help us from now on."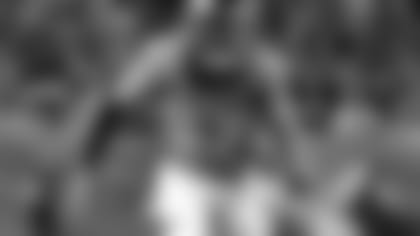 Special Teams Coordinator Joe DeCamillis worked closely with Shiloh Keo, a key special-teamer during nine games played with the Broncos over the last two seasons. Now Keo, along with tight end John Phillips, are with the Saints, who needed special-teams reinforcements this week.
New Orleans also added former Packers and Chiefs linebacker Sam Barrington on Wednesday, but it's Keo and Phillips who drew the most attention, given their knowledge of the Broncos' scheme from their time on Denver's roster this season.
"They now know our systems. I can tell you that Shiloh's singing like a canary, because he did it when he came here. We played Cincinnati [in Week 16 of 2016] and he came in here and gave us everything. That's just the way of the league, man," DeCamillis said. "You've just got to deal with it."
And the Broncos can't really alter their scheme and calls based on what Keo and Phillips might share.
"At this point in the season, it's hard to change things up. But we might have a few wrinkles for them. You never know."
IMPROVING "RETURN MECHANICS"**
DeCamillis acknowledged that the decision to return three early kickoffs out of the end zone against Oakland "made some situations worse than they should have been," since the Broncos lost 22 yards of potential field position on those kickoffs by not taking the touchback.
But it was about more than just Kapri Bibbs. First, the decision is not simply his.
"We're going to try to give him a landmark to go to," DeCamillis said.
But those landmarks often evaporated as Raiders poured through, leaving Bibbs with closed lanes and a wave of silver helmets bearing down on him.
"The thing that happened was we also got out-physicaled by those guys," DeCamillis said. "They did a great job on their kickoff coverage. I did not do a good enough job of getting them to understand how good that team was, obviously."
But despite the struggles, DeCamillis wants Bibbs -- or whoever returns kickoffs -- to be more aggressive.
"Hell, yeah. You want a guy that's aggressive. You want a guy that wants to go there," DeCamillis said. "I can show you that Philadelphia's had two touchdowns on returns. Both of those guys hit it on the run, brother. I mean, they're rollin'. You want to be an aggressive football team, but you also want to be a smart football team.
"You don't want to be reckless -- and we might have gotten a little out of our lane last week. We'll get that corrected."
DEALING WITH PENALTIES -- OR THE LACK THEREOF**
Offensive holding happens every play. That's what some defensive players will tell you, and few players have to deal with more obstruction that appears to traipse over the legal limit than Von Miller.
Rarely is it called. But it's not something that worries the All-Pro outside linebacker, who puts more emphasis on himself and what he can do than whether he's grabbed or tackled en route to a quarterback.
"I'm just so used to [it]," Miller said. "I don't really pay attention to that stuff. I'm just so used to laying all out there, coming back to the line of scrimmage, getting the play and running it again. It's hard enough to stay on the field and rush and do all this stuff. When you get caught up in thinking about, 'Did I get held on that play?' or this or that, it makes me lose focus.
"Even when I watch film, I don't really pay attention to it."
"The refs, they do a great job of calling holding calls. I'm not going to be the one lobbying for them, anyway."
On special teams, DeCamillis said one of the two holding penalties on punt plays Sunday was turned into the league for review, but he didn't specify which one.
5. PHILLIPS BACK TO THE SIDELINE
Phillips admitted that his fractured rib "only hurts when I breathe," but as long as he continues to feel better, he expects to be back on the sideline Sunday in New Orleans.
"It's easier to see the players," Phillips said. "I really know what's happening when I'm on the field. A lot of people say, 'Upstairs I can see this and that,' but I really know what is happening on the field so that's why I don't go upstairs. I have a lot of experience in calling these defenses and when I see something happen, I'm pretty sure why it happens."