This was the first chapter in the legend of John Elway.
Until the fourth quarter of this Week 15 game, Elway's rookie season had been scattershot. The Broncos were 3-5 in his first eight starts, and his rating was just 56.2, with more than two times as many interceptions (10) as touchdown passes (four). Although he had enjoyed his best game to date a week earlier against the Browns, he was struggling, and the Colts were dominating, up 19-0.
Finally, early in the fourth quarter, Elway and the Broncos began to click. A 21-yard touchdown pass to Clint Sampson started the furious rally 4:08 into the fourth quarter; a 26-yard catch-and-run by Gerald Willhite with just 44 seconds remaining ended it.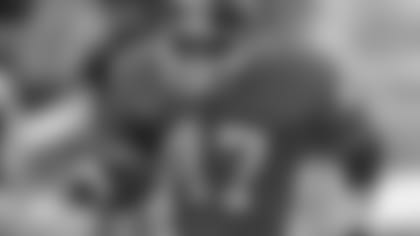 Willhite took off on his route from the left side and ignored the safety bearing down hard on Elway, who threw just before he was clobbered.
"Gerald was wide open. I just put it up there and prayed," Elway said after the game.
Elway's run of three touchdown passes in in 10 minutes, eight seconds stunned the Colts. They found themselves eliminated from the playoffs, dissected by the quarterback they drafted with the No. 1 overall pick seven and a half months earlier.
Meanwhile, Elway and the Broncos celebrated their first postseason trip in four years.
"I've seen this before. Roger Staubach got his reputation that way with great comebacks, and Danny White did it after him," Broncos coach Dan Reeves said after that comeback. "Now, our team is never really out of a game. They know they can always come back."
And that knowledge would be the foundation of the Broncos' success for the next 15 years. Elway would become the league's master of late-game heroics.
But he never led a single rally back from a larger deficit than the one the Broncos had against the Colts.