Of all the comebacks on this list, this was the least likely.
With just over six minutes to play in regulation, the 1-4 Broncos trailed Miami 15-0. The way it felt, it might as well have been 35-0.
In Tim Tebow's fourth career start, the Broncos' offense was an immovable object and a resistible force. The previous six drives had ended with six punts, three total first downs and an average of just 1.96 yards per play. The team's last 13 pass plays had netted a one-yard loss. Starting RB Willis McGahee was injured.
There was no reason to believe the Broncos had a comeback in them as Colquitt punted with 6:04 remaining. Miami's offense had scored on its previous two series as Denver's stout defense finally wore down in the south Florida heat.
But after the defense forced a three-and-out, Tebow and the offense finally clicked. He completed four of his next five passes for 51 yards, including a 5-yard touchdown to Demaryius Thomas, who made his 2011 debut after missing the first five games because of a finger injury.
Then came the stroke of luck: Virgil Green's recovery of Matt Prater's subsequent on-side kickoff. Green was in the right place at the right time, pouncing after Miami WR Marlon Moore tried to field it before it went 10 yards.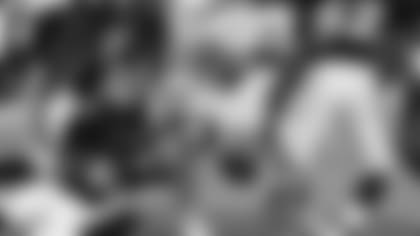 Ten plays and a successful two-point conversion run later, the game was tied. Revived by the rally (and the rest), the defense slammed the door shut on Miami in overtime, with D.J. Williams' strip-sack-fumble of Matt Moore setting up Prater's game-winning 52-yard field goal.
Tebow's play galvanized the Broncos, but it was a three-phase comeback with plenty of heroes. The defense had the three-and-out to get the ball back with 5:23 left in regulation, then dominated in overtime.
Without Green's recovery, the game would have almost certainly ended in regulation with a Miami win. Daniel Fells' diving catch down the middle was perhaps the best grab of his career and set up the second touchdown and game-tying conversion.
"I ain't going to say it's a 'Tebow miracle.' I've got to say it's a 'team miracle,'" Thomas said at the time.
The entire 2011 season was a great comeback story, as the Broncos roared back from their start to finish with their first division title in six years -- and start their current streak of AFC West crowns.
In a logic-defying 2011, this was the most unfathomable rally.
Photos from the second half of action in Miami.