The rankings incorporate offensive, defensive and special-teams metrics, with a focus on yardage per play, adjusted per-possession efficiency (including points per possession) and the rate at which teams gain and prevent first downs. Strength of schedule and error rates (penalties and giveaways) are also factored into the calculation.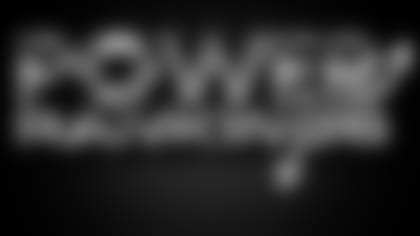 Possession data is adjusted to eliminate kneeldowns or other obvious scenarios where the offense is not attempting to advance the football.
1. Carolina Panthers (15-1)
Last week:1
BIGGEST ISSUE:Adequately replacing Charles Tillman, who was lost for the season with a torn anterior cruciate ligament. Being without Tillman hurts, but it pales compared with some of the injury issues other playoff teams face.
2. Arizona Cardinals (13-3)
Last week:2
BIGGEST ISSUE:Finding out whether the 36-6 loss to Seattle was an aberration or a sign that the Big Red peaked too soon.
Denver Broncos (12-4)**
Last week:4
BIGGEST ISSUE:Getting healthy and deciding who will start at quarterback. With a healthy, full-strength defense, the Broncos have proven they can win with both Peyton Manning and Brock Osweiler, and beat tough opponents with both.
Each has two home wins over postseason teams (Manning led Denver to wins over Minnesota and Green Bay; Osweiler guided the Broncos past the Patriots and Bengals). As you can see, home-field advantage could prove valuable.
4. New England Patriots (12-4)
Last week:3
BIGGEST ISSUE:Giving Tom Brady more time to throw and getting him back to his early-season productivity. His quarterback rating in the last seven games is 89.1, well off his 110.5 rating in the first nine games, and his completion percentage dropped from 67.8 to 59.4.
New England also goes into the postseason after finishing 2-4 in their last six regular-season games. Just 7.14 percent of teams to go into the playoffs losing at least four of their last six games made the Super Bowl -- giving them a one-in-14 shot. By comparison, teams that went 4-2 in their last six games have gone to the Super Bowl one every 5.1 times.
Cincinnati Bengals (12-4)** Last week:5
BIGGEST ISSUE:Giving AJ McCarron a game plan with which he can play to his strengths. The positives have outweighed the negatives so far in his three starts, but he'll need to improve on his form for the Bengals to get their first playoff win in a quarter-century.
Should McCarron guide the Bengals out of a difficult matchup against Pittsburgh, they would be exceptionally dangerous going to New England -- perhaps with a healthy Andy Dalton leading the way by then.
6. Seattle Seahawks (10-6)
Last week:7
BIGGEST ISSUE:Finding enough cold-weather gear to be prepared for a forecast that calls for a high of 0 in Minneapolis. I find it amazing that the upper Midwest was settled in the pioneer days; it seems to me that there weren't enough bearskins and firewood to keep anybody warm before furnaces were invented.
Kansas City Chiefs (11-5)**
Last week:6
BIGGEST ISSUE:Generating enough offense to get past the Texans, who are the league's leaders in yardage allowed per game and per play since Nov. 1.
But as a follow-up to the statistic about the Patriots in their final six games, it's worth noting that one of every three teams to roar into the playoffs on a winning streak of six games or greater went to the Super Bowl. Can the Chiefs stay sizzling?
8. Minnesota Vikings (11-5)
Last week:8
BIGGEST ISSUE:Finding ways to generate any sort of offense against Seattle. Minnesota's only touchdown in the 38-7 beatdown it suffered at the talons of the 'Hawks in Week 13 came on a kickoff return by Cordarrelle Patterson.
Pittsburgh Steelers (10-6)**
Last week:9
BIGGEST ISSUE:Getting former practice-squad RB Fitzgerald Toussaint up to speed. He had 24 yards on 12 carries in place of DeAngelo Williams, who left last Sunday's win over Cleveland with a right ankle injury.
Williams allowed the Steelers to withstand the loss of Le'Veon Bell, but can Toussaint do enough to keep the Bengals' defense honest and prevent them from blitzing Ben Roethlisberger without having to worry about the ground game?
10. Green Bay Packers (10-6)
Last week:11
BIGGEST ISSUE:Generating enough offense to keep pace with Washington. Green Bay's offense hasn't been the same since Denver showed that you could neutralize the Pack's wideouts with press man coverage, and one foe after another has followed Wade Phillips' tactical blueprint.
11. New York Jets (10-6)
Last week:10
BIGGEST ISSUE:Deciding whether to give the franchise tag on Muhammad Wilkerson while he recovers from the fractured fibula he suffered Sunday. If the reports about damage to his ankle ligaments are true, he faces a recovery of five to six months.
Houston Texans (9-7)**
Last week:14
BIGGEST ISSUE:Replacing the injured Duane Brown at left tackle. Ex-Bronco Chris Clark is expected to make the start, and if Chiefs edge rusher Justin Houston returns, as expected, the Texans will need Clark to replicate his shutout performance from the Chiefs-Broncos game in Denver in 2013.
13. Washington Redskins (9-7)
Last week:13
BIGGEST ISSUE:The concern is about the quality of Washington's opposition; with just two playoff teams on its regular-season slate -- both of which thumped the Redskins by a combined 71-26 count -- is this team prepared to step up in class?
However, if Washington simply stays on it course, it looks like a tough match for the Packers; Kirk Cousins has thrown 14 touchdown passes against just one interception in his last six games, and the pass rush should be enough to make Aaron Rodgers uncomfortable.
Detroit Lions (7-9)** Last week:18
BIGGEST ISSUE:Deciding whether to retain head coach Jim Caldwell, who appears to have the support of ownership but whose fate will be tied to the Lions' choice at general manager. An 18-14 record in two seasons and a 6-2 finish to the season that was a Hail Mary away from being 7-1 would seem to be enough.
15. Buffalo Bills (8-8)
Last week:17
BIGGEST ISSUE:Rebuilding the back seven of the defense, particularly at safety and linebacker. No one went into the season thinking the Bills would rank 24th in average yardage allowed per play, and that the offense would end up carrying them for much of the season.
16. St. Louis Rams (7-9)
Last week:16
BIGGEST ISSUE:Figuring out where they will play in 2016.
Oakland Raiders (7-9)**
Last week:12
BIGGEST ISSUE:See previous entry.
18. Atlanta Falcons (8-8)
Last week:15
BIGGEST ISSUE:Fortifying the defense and finding a compliment for rookie edge rusher Vic Beasley, who showed some promise but was held to four sacks as teams geared their protection schemes to take him out of play.
A fortified defense could be enough to push the Falcons back into contention next year, assuming the offense continues its progress in a scheme similar to the one the Broncos run.
Chicago Bears (6-10)**
Last week:20
BIGGEST ISSUE:Replacing offensive coordinator Adam Gase, assuming he is offered one of the head-coaching vacancies. It will be a major upset if Gase does not get one of the jobs, and the Bears have announced they have a plan, which could involve promoting QBs coach Dowell Loggains, a former Titans offensive coordinator.
The Bears took some positive steps this year, and while they will lament the close losses -- seven by eight points or fewer -- they can't get too caught up in thinking they're more than they are. Five of their wins were by a combined 15 points. The Bears were a handful of plays from being 13-3 -- but the same handful away from being 1-15, too. There's a lot more roster-building work to do here.
20. Indianapolis Colts (8-8)
Last week:21
BIGGEST ISSUE:Nailing the draft and getting younger. The Colts' flurry of third- and fourth-contract signees last year didn't help. They need to rebuild the right flank of the offensive line, and they'll have some salary-cap room to do it, but they need to emphasize youth and build a core around Andrew Luck.
21. Philadelphia Eagles (7-9)
Last week:23
BIGGEST ISSUE:Finding strategic stability and philosophical consistency in their new coach. Trading LeSean McCoy made analytical sense -- except for the fact the Eagles turned around and invested $7 million of salary-cap room in DeMarco Murray and Ryan Mathews. (They'll count $12 million against the 2016 cap, and cutting them would create $16 million of dead money, so they're not going anywhere.) The Eagles' 2015 offseason felt like Madden run amok.
22. New York Giants (6-10)
Last week:19
BIGGEST ISSUE:Getting the right coach to replace Tom Coughlin. Even though the roster has holes, the weakness of the NFC East means the Giants are a tweak or two away from being back in the postseason. The Giants were 1-7 in games decided by five points or less; split those, and you're in a tiebreaker for the NFC East crown.
Baltimore Ravens (5-11)**
Last week:22
BIGGEST ISSUE:Finding impact playmakers in the draft. Baltimore's recent draft hauls have not been up to their long-term standard, and for the first time in years, they were caught short-handed when injuries struck, leading to their 5-11 finish. The Ravens must start by rebuilding their safety corps.
24. New Orleans Saints (7-9)
Last week:25
BIGGEST ISSUE:Deciding whether to take another shot with Drew Brees -- which could require a contract restructure; he has a massive $30,000,000 salary-cap figure for 2016 -- or seeking a trade and blowing it up to start over. Brees had a magnificent season; the Saints were No. 2 in the league in passing offense. And yet all it got them was a 7-9 finish. The Saints need to be realistic about their chances in a division where the Panthers are now a perennial powerhouse and the Bucs and Falcons are on the upswing. The roster needs major renovation, and the team's salary-cap situation remains shaky.
25. Miami Dolphins (6-10)
Last week:30
BIGGEST ISSUE:Hiring the right coach to get the most out of QB Ryan Tannehill and DT Ndamukong Suh, the two pricey linchpins to whom the Dolphins are wedded.
San Francisco 49ers (5-11)**
Last week:29
BIGGEST ISSUE:Finding a coach, deciding on a long-term quarterback and getting out the mops, brooms and disinfectant. There's a Category 5 mess to clean up in Santa Clara.
27. Tampa Bay Buccaneers (6-10)
Last week:24
BIGGEST ISSUE:Fortifying the offensive line. There's promise, but Gosder Cherilus and Logan Mankins are on the decline and the Bucs need to get younger and nastier up front to allow Jameis Winston to continue his progress.
28. Jacksonville Jaguars (5-11)
Last week:26
BIGGEST ISSUE:Upgrading a defense that was 25th in adjusted per-possession efficiency and 25th in first-down rate. Dante Fowler Jr. will be a good starting point, but the Jaguars need to go heavy on building a pressure defense that can complement an emerging, explosive offense. If the Jaguars can do this, they are poised to make their big leap in 2016.
Dallas Cowboys (4-12)**
Last week:27
BIGGEST ISSUE:Whether it involves tweaking the offense or taking yet another shot at finding a capable backup quarterback to Tony Romo, the Cowboys must be better positioned to avoid the total collapse they endured without their Pro Bowl quarterback. Since 2013, the Cowboys are 23-11 in the regular season when Romo starts, and 1-13 when he doesn't.
30. San Diego Chargers (4-12)
Last week:28
BIGGEST ISSUE:See the entries for teams Nos. 16 and 17.
Cleveland Browns (3-13)**
Last week:31
BIGGEST ISSUE:Where do you begin? Is it finding the right coach to partner with the analytics-driven philosophy of new executive Paul DePodesta, or getting the right quarterback with the No. 2 overall pick? It's time for another reboot in Cleveland, and this time, ownership must maintain its patience for at least three years. This is not a quick fix.
32. Tennessee Titans (3-13)
Last week:32
BIGGEST ISSUE:Replacing GM Ruston Webster and then figuring out what to do with the No. 1 overall pick. With no need for a quarterback, the Titans are in a sweet spot, and are well-positioned to procure a nice bounty of picks if they get the right deal with a QB-needy team that picks elsewhere in the top 10.
---
The rankings are culled from 30 different statistics:
Wins
Point differential
Ratings Percentage Index
Penalty rate
Opponents' penalty rate
Giveaway rate
Adjusted per-possession efficiency (yardage and points per possession)
Yardage per play
Move-the-chains rate
Yardage per pass play
First-down percentage on pass plays
Yardage per rush
First-down percentage on rushing plays
Takeaway rate
Adjusted per-possession efficiency
Yardage per play
Move-the-chains rate
Yardage per pass play
First-down percentage on pass plays
Yardage per rush
First-down percentage on rushing plays
Kick block rate
Kickoff-return average
Punt return average
Net punting average (which incorporates opponents punt returns)
Punting touchback rate
Punting inside-the-20 rate
Touchback percentage on kickoffs
Opposing kickoff-return average
Placekicking efficiency