It's hard to imagine what Steve Gleason is going through, to imagine even a fraction of the physical and emotional toll ALS has taken on both him and his family. It's hard to understand the daily roadblocks he faces and the adversity he overcomes every day of his life. Through it all, what's not hard to understand about Steve Gleason is his courage, his perseverance and, most importantly, his spirit.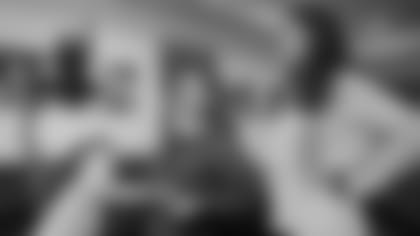 The former Saints special teams sparkplug, best known on the field for a blocked punt in the Superdome's first game back after Hurricane Katrina, was diagnosed with ALS in January 2011, a few months shy of his 34th birthday. Shortly after his diagnosis, his wife Michel found out she was pregnant. Unsure of how the diagnosis would affect him moving forward and in an effort to pass along life lessons to his son, Gleason started a video journal. Five years later, Gleason has turned his video journal into the emotional documentary Gleason.
In a special screening, the Broncos' organization viewed an emotional journey portraying the ups and downs of a man just trying to make a difference.
Through the good and bad times, which are so raw and emotionally depicted, Gleason and his family convey the courage that every person should strive to embody. As his physical health deteriorates, Gleason's strength grows stronger than ever.
Rather than simply accepting his fate, he chooses to fight. He chooses to make a difference, not only in his life, but in the lives of others. Gleason and his family document the start of 'Team Gleason,' an organization aimed at empowering people living with ALS, standing behind the battle cry, 'No White Flags.'
Gleasondocuments the journey, good and bad, from a unique perspective. From his famous blocked punt, to his diagnosis, to the birth of his son, Rivers, this documentary stretches far beyond just a video journal for his young son; it captures a story of hope and inspiration.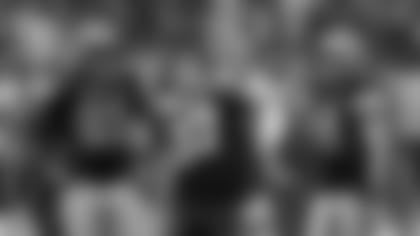 "It's not how we act when things are great; it's how we act when things are difficult." For Steve, this mantra not only shaped his football legacy, but has transformed his outlook on life, despite being dealt a difficult hand. Gleason has chosen to live his life to the fullest, to explore all avenues, to continue fighting.
As Gleason told MMQB's Peter King in July, "If the audience walks away from this film with anything, our hope is they understand that in the midst of our adversity, we will find our greatest opportunities. Everyone faces tragedy and adversity, but most often, that is where we find our power and meaning."
The documentary is emotional but necessary. It's a journey of hope, of love, hardship, perseverance and courage. It documents the love a father has for his son and the complicated journey one will go to prove it.
Take the time to see Gleason. As many of the Broncos were, along with teams across the league, you'll be glad you did.