Two edge rushers aren't going to be enough.
Starters Von Miller and Shane Ray should give the Broncos a potent one-two pass-rush punch on the outside. But with DeMarcus Ware's retirement, Dekoda Watson's free-agent departure for San Francisco and Shaquil Barrett out until some point in the regular season because of a hip injury, Denver needs to find a third outside linebacker to spell Miller and Ray.
Vontarrius Dora and veteran Kasim Edebali represent the two most experienced options, and Dora could be a particularly intriguing player to watch next month.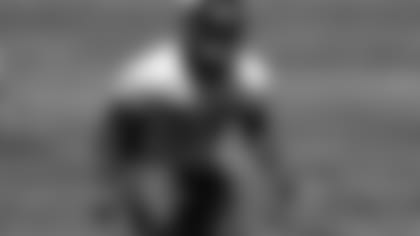 Last summer, Dora, then an undrafted rookie from Louisiana Tech, finished the preseason second on the team with two sacks and led Broncos outside linebackers with 10 total tackles. His game performance allowed him to build off solid work on the practice field and pushed him onto the practice squad.
By the end of the season, Dora was on the 53-man roster. He earned his first playing time in the regular-season finale against Oakland.
Edebali's experience and explosiveness in limited action -- he has eight career sacks in a rotational role with the Saints -- gives him a chance to succeed in an expanded role.
But Dora, a former college defensive end who was converted to a stand-up outside linebacker last year, cannot be dismissed. The 6-foot-4, 256-pounder has good speed off the edge, and his background as a hand-in-the-dirt lineman allows him to hold his ground on run plays in his direction.
Both Edebali and Dora should factor into the front-seven rotation. But their battle to be the top backup could be one of the more intriguing under-the-radar roster duels this summer.