When evaluating Paxton Lynch's development, it's not just about analyzing the second-year quarterback's ability to fire the ball downfield and hit a receiver in stride down the seam for a 60-yard touchdown.
It's about looking at his presence, leadership, decision-making and poise. It's about how he does a better job committing to his choice, whether it is to take off and run with the football or remain in the pocket and wait for a late-opening target to break open downfield.
It's about seeing how, when he hits Demaryius Thomas for a long touchdown, he leads the enthusiastic charge of offensive players downfield, celebrating a practice touchdown as though it's an overtime game-winner in the regular season.
"Paxton is just way more comfortable this year," running back C.J. Anderson said. "... [It's] the little things that [Lynch and other young players] have to do will put them over the edge and over the hump compared to relying on their athleticism or just pure talent which got them, and got us all here.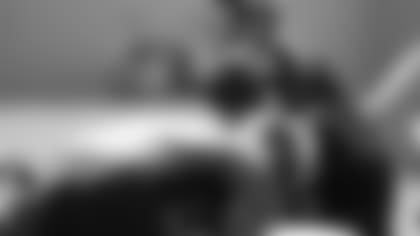 "We all learned that in our first and second year in the league that it takes those little things, those little details to put you over the hump. I think that's what Paxton is doing a lot better this year."
While there were downs to go with the ups for Lynch during offseason practices, Lynch also showed his resilience. One mistake didn't become two or three. He shook off his errors, often rebounding from one bad throw or decision with a play 180 degrees in the opposite direction.
"That's one thing we talked about early on in the offseason program," Offensive Coordinator Mike McCoy said during minicamp. "We're going to make mistakes, not just at the quarterback position, but everybody. There's going to be a play where you get beat, and you've got to respond to it.
"You saw that [June 13] in practice. We threw an interception and then we threw a big play that probably was a touchdown. That's what you want all the players to do. You want them to respond and fight through the adversity."
Lynch grasped this by relaxing and understanding that one play wasn't the end of the world.
"[It's] just that I know I've got however many more plays left in practice to make a big play and make up for it," he said in June. "Football is football. There are going to be mistakes. No one is perfect. Bounce back from your mistakes and you've got a chance to make a big play.
"Coach McCoy turned to me and just said, "Next play, next play,' gave me a shot and then I took advantage of it."
Eventually, the key is for Lynch to get to the point where he doesn't make the mistake in the first place. That comes with time. But no quarterback will ever completely eliminate mistakes, which makes the ability to compartmentalize and move on essential.
As Lynch prepares to step into what is likely to be a fierce competition, he does so having already demonstrated some of the traits that are essential for success as an NFL quarterback. Now he must show the consistency necessary to guide a veteran-laden team.