For Father's Day, we asked a few Broncos players to discuss the impact their fathers had on them. The answers ranged from the past to the present, and even to what it means for them to be fathers now.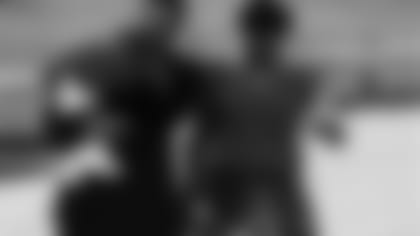 David Bruton: "Every chance he got to get home after a long road trip, he'd make sure he'd spend time with us or make sure to put us to bed before he went somewhere, or try to make it out to every single game that he could after going to California in a semi."
Jordan Norwood: "He taught me a lot about the game, a lot about my faith, a lot about just being a man."
Ryan Harris: "He's shown me in his actions and in his words things and ways to become a great person and not just a great man. His presence and his impact is just, it can't be put in words."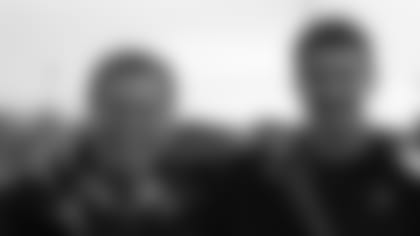 Brandon McManus: "My father is my best friend in life. We're so similar. My personality fits exactly who he is and what he stands for. I love my dad and he's definitely my best friend."
Juwan Thompson: "I have a dad and a step-dad and it's just, I look up to them. They work everyday and work hard and they do what they need to do for their families."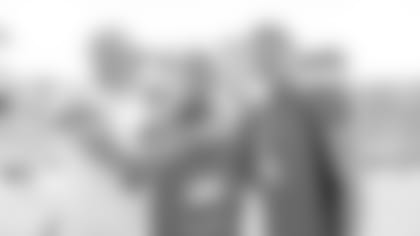 Britton Colquitt: "He was trying to put us in football but he never pushed us into doing it, let us do whatever we wanted and when the time came, he was there to teach us when we wanted to be taught. So I think in that way he was probably for my future, the best dad that there could have been."
DeMarcus Ware: "It's such a blessing to have kids but also what type of legacy you're going to leave here on Earth for them. You try to lead by example and do the right things so they have the right structure to go about when they get older.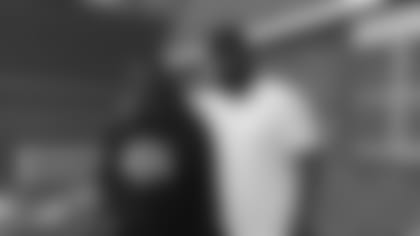 Sylvester Williams: "Just seeing him go through the day-to-day struggles, try to raise four kids by himself was tough to see him go through and just to see him fight through it and get through it was amazing."
Aqib Talib: "No matter how good or bad the money was, he found a way to take care of his kids. We kind of wanted for nothing and he just was a perfect dad in my eyes."
Ronnie Hillman: "He raised me by himself since high school and made a lot of sacrifices for me and that's definitely one of the role models I grew up with."
Virgil Green: "He was in the military; he raised my brother and I to be real strong men and never back down from challenges, always stand up for what we believe in, what we believe is right and he still lives that way today. He's somebody I've always looked up to."