ENGLEWOOD, Colo. -- In the early morning at Dove Valley, hundreds of fans were already in line for the start of Denver Broncos training camp. But they were all lined up behind A.J. Pierce and Jordan Clayton – just like the last couple of years.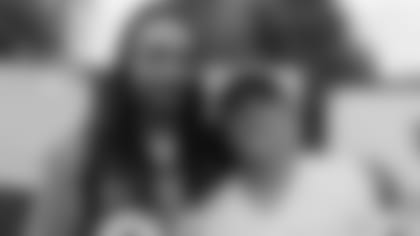 "We do it every year," Pierce said. "This is actually our fifth year straight. We've actually made it a tradition to be the first people in line. I take my vacation and we party it up here."
The two of them showed up at 2:30 this morning to guarantee their spot right in front of the gate. The area right outside the gate smells of Red Bull as some of the fans, including Pierce and Clayton, were there five hours before the gates open.
But Pierce said that they didn't need any energy boost to stay awake.
"We just set our alarms and keep ourselves entertained," he said.
Though he was the first in line for the start of the first day of training camp, he'll have to wait a couple days before what he described as his favorite part.
"I like the whole atmosphere from the inside out. From the fans to the players, but once we get inside, once you hear them pads cracking that's when it gets exciting." Training camp starts today at Dove Valley with practice starting at 8:50 a.m. and camp ends August 15, before the Broncos second preseason game. Click here for a full schedule of the open practices.