ENGLEWOOD, Colo. --Emmanuel Sanders has never prepared for a training camp like this one.
In the previous six years of his NFL career, he knew who would be the primary quarterback throwing him passes in the regular season -- and in four years working with Ben Roethlisberger and two with Peyton Manning, he knew that the No. 1 quarterback was a Hall of Fame-caliber passer.
"It's a situation that I've got to handle, and we've got to handle as a team and an organization. I think that we've been doing a good job," said Sanders, as he took a break from coaching during his two-day camp at Englewood High School on Wednesday morning.
"I know the quarterbacks are working hard, man. They want the spot, all three of them. They're going to come in to compete. So it's going to be a fun journey and seeing who the guy is going to be -- but whoever the guy is, I'm sure that he's going to come in, make a lot of plays and win a lot of ballgames for us."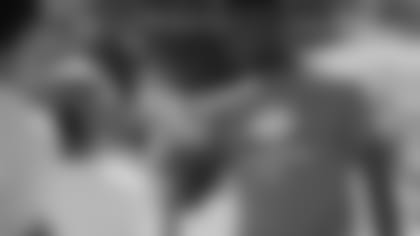 For the moment, his focus was on the 350 children who took part in his camp.
"This is amazing. This is what it's about. Anytime you get this platform and get an opportunity, I think that every athlete should always give back -- and when you give back, give to children," Sanders said.
Sanders said he didn't go to camps like that when he was growing up, so he also wanted to make sure that an opportunity that could be a child's first exposure to a professional athlete was a positive experience.
To do that, he got involved in the nitty-gritty of the drills, offering detailed instruction on route-running technique and demonstrating how defenders can break up passes on short routes, as he did during one period of the camp.
"Sometimes you see these professional athletes on television and you think that they're like gods. But then a lot of kids walk up to me and say, 'Hey, you're small,'" Sanders said. "I'm like, 'Yeah, you can make it, too.' It's all about just dedicating yourself and having a lot of heart in doing it."
And Sanders hopes that message resonates in whatever the campers pursue as they grow up.
"It's about dedicating yourself. It doesn't have to be to a sport. It's just dedicating yourself to something, having a sense of purpose in life," he said. "I think that's what it's about. And when you do dream, make sure that your work ethic matches your dream."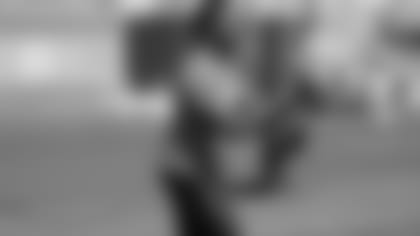 Often taking extra repetitions to hone his timing and craft, Sanders stands as an outstanding example of how work ethic allows someone to maximize his or her abilities and passions.
"I just want to work my butt off," Sanders said. "I always tell myself when I'm training, 'If I kill myself, how can anyone else kill me?' I just try to lock in and work as hard as I can. I've learned throughout my years of playing this game that if you put the work in, success will come."
With just one year left on his contract, he hopes that the work and success will continue to be in Denver. Executive Vice President/General Manager John Elway has said that signing Sanders to an extension is one of his priorities, along with a long-term deal for Von Miller and the contract with inside linebacker Brandon Marshall, which he signed last month.
"I'm not really too concerned about it. At the end of the day, I've expressed myself enough that I want to be a Denver Bronco," he said. "But at the end of the day, I love this game and I'm going to continue to play this game with all the heart that I've given this city, and if I get a contract, I get a contract, and if I don't, it's sad, but I'm going to have to part ways, because at the end of the day, everybody wants to get paid what they feel like they've put in.
"But hopefully we work out something in the next 30 days."
Sanders also said, "I think so," when asked whether he thought Miller would sign a long-term deal this week before the Friday deadline.
"It hasn't been a distraction [to the team], it's just part of the business," Sanders said.