ENGLEWOOD, Colo. --First impressions count, and according to wide receiver Emmanuel Sanders, quarterback Mark Sanchez has excelled at them.
"A great impression," Sanders said when asked about the Broncos' newest quarterback Monday following the first day of team-organized offseason conditioning work and meetings with coaches.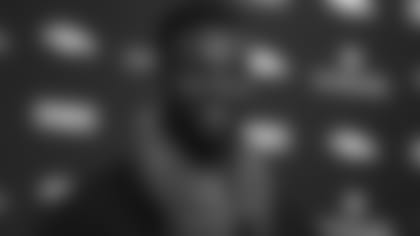 For the next two months, the Broncos will go through four phases of the offseason program, culminating with organized team activities in Phases III and IV.
But Sanders, Sanchez and other skill-position players got a head start two weeks ago, working on their own in Orange County, Calif., by invitation from the Broncos' newest quarterback.
Sanchez has been texting the back-to-back 1,000-yard receiver "all the time," Sanders said, building a working relationship and a friendship that can be the building block for on-field chemistry and timing.
"I can tell that he wants to be a leader on this team," Sanders said. "He wants to be the quarterback. He wants to be the guy."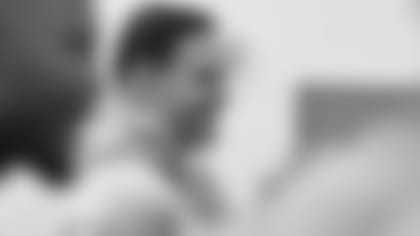 Desire to lead a team from under center is one thing. Succeeding in the role is different, and predicated as much on how you throw as how you bring teammates together and move them in the right direction.
At that, Sanchez excelled, Sanders noted.
"I was impressed with his arm strength. I was impressed with the throws that the was making," Sanders said.
Despite daily rumors about the Broncos' quarterback plans, Head Coach Gary Kubiak's meeting with potential trade target Colin Kaepernick and deep scouting of quarterback prospects in the draft, Sanchez, a starter in consecutive AFC Championship Games in January 2010 and 2011, continues to assert himself as a leader.
"I've been hearing around the locker room that he's been spending extra time in the facility, and that's the type of guy that we need," Sanders said.
And even though Sanders knows at least one other quarterback will be in the mix throwing him passes this summer and beyond, neither he nor his fellow receivers can waste much time pondering what happens there.
"You really don't think about that," Sanders said. "Right now, we've got Trevor Siemian and we've got Mark Sanchez. That's all we can focus on. Whatever the guys upstairs do, that's what what they do. But right now, our focus on just on the guys in the locker room.
"It's a competition. Coaches have said that; Kubiak has said that. And we've got two good quarterbacks. Both of them have got big personalities, big arms, and I think they can get the job done."
The Broncos got back to work in preparation for the 2016 season with the beginning of the offseason program in the weight room. (All photos by Eric Bakke)