DENVER - Coming off a Super Bowl championship, John Elway spent the last three days seeking a personal title of his own on the golf course. For the first time since 2014, the Broncos Executive Vice President and General Manager competed in the Colorado Senior Open at the Green Valley Ranch Club against a pool of 155 entrants both professional and amateur. He entered the final round on Friday as one of 57 entrants to make the cut with a 3-over 147 through the first two rounds, placing him in third among amateurs and 23rd overall.
"If we only played 16 holes a day, I would've been right in the hunt," joked Elway, who finished the tournament tied for 29th overall at a five-over 221.
Though he finished two-over in the final round, the highlight of the day came when Elway birdied the 15th hole by knocking in a long putt from about 30 feet out.
"That was a fun one," said the Broncos EVP/GM. "When those long ones go in it makes it a lot of fun. It's funny because the whole group birdied that hole… It was the longest putt I made all week, so that was good."
Elway teed up with Colorado native Ron Vlosich and Texas native Perry Arthur in the second pairing of the day, each of whom enjoyed getting to play a round with the Pro Football Hall of Famer.
"It's nice to have John out here to get us a little more press and notoriety," said Vlosich.
This actually wasn't the first time these two played a round of 18 together. Vlosich recalls a few rounds from a long time ago, but he joked that not much has changed.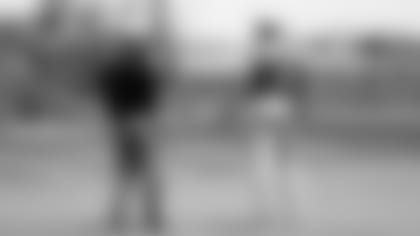 "John's always a pleasure to play with. We've played quite a few rounds back in the '80s. We had some mutual friends and played quite a bit," said Vlosich, who finished tied for 21st "He was awfully good back then so he's probably just the same, which is very good."
Though Vlosich praised Elway's golf game, there is one area he can work on.
"He needs to work on his driving," he joked. "He's hitting it just too low but he's putting great, his stroke looks good. He's fun to play with, a real gentleman."
As an amateur, Elway finished tied for second behind the first-place amateur champion, Tom Krystyn, who finished just a stroke ahead of Elway with a four-over 220. The Broncos EVP/GM will hit the links again in July at the American Century Championship in Lake Tahoe.