ENGLEWOOD, Colo. -- **As anyone would expect, Brock Osweiler had "a little bit of disappointment" that he would not receive the starting assignment when the Broncos play their divisional-round playoff game on Jan. 17.
"I would say as a competitor, as someone who loves being on the field with his teammates, loves giving everything he has to this sport, it's hard to hear that you're not going to be playing," Osweiler said in the locker room at midday Thursday.
"However, I'm a big team player, and if Coach feels that Peyton gives this team the best chance to win in the playoffs, I fully support that. I stand behind Peyton. I stand behind Coach. I stand behind this team. You're going to see the same exact guy out of me that you've seen the whole season.
"The bottom line: I just care about this football team winning games, and if Coach thinks that Peyton gives this team the best chance, then I fully support that."
A litany of recent injuries led the team to give Osweiler a rest day Thursday along with a host of other key players, including safeties T.J. Ward and Darian Stewart, tight end Owen Daniels, cornerbacks Aqib Talib and Chris Harris Jr. and linebackers Brandon Marshall and DeMarcus Ware.
But despite Thursday's decision and multiple injuries, Osweiler's future remains bright. He proved that he can start at this level. It will be a shock if he is not a starting quarterback heading into the 2016 season, although his pending free-agent status leaves the those details to be determined.
Osweiler's seven starts included five wins and two comebacks from 14-point deficits against division champions (New England and Cincinnati). They also saw some periods of frustration, including three consecutive scoreless second halves against the Chargers, Raiders and Steelers, two of which resulted in blown double-digit leads and eventual defeats.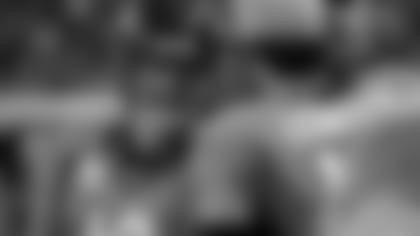 "We think the world of Brock," Head Coach Gary Kubiak said. "Obviously, there are no discussions right now about what's happening in the offseason and those kinds of things, but we think the world of him.
"He's done a hell of a job. He's played extremely well in some tough situations. He's a very tough kid. I think I said this last week. He knows exactly what we think of him. I'm very proud of him. I know that he'll be ready to go."
That is the one certainty regarding Osweiler: Even as the reserve, he'll be prepared.
"If anybody knows that you need to be prepared, regardless of the situation, that's me," Osweiler said, a knowing smile crossing his face. "I've lived that for three and a half years, and I will be prepared to play next Sunday, and I will prepare like I was the starter."
But if he spends time wondering about what might have been, it's understandable. The offense was averaging 8.19 yards per play while Osweiler ran it against the Chargers, and Osweiler himself was racking up 9.74 yards per pass play. The two interceptions he came were the result of a missed block on an inside rush by Melvin Ingram and a ball that bounced off Jordan Norwood's hands.
"You know, woulda, coulda, shoulda, who knows. But at the end of the day, facts are facts. I didn't finish the game," Osweiler said.
Osweiler's last play before getting pulled Sunday was C.J. Anderson's second fumble in as many weeks, which was the Broncos' fifth giveaway of the game.
"Brock was probably looking at me, like, 'Damn, C.J.' No, that's a joke," Anderson said.
But Osweiler dismissed even the lighthearted notion that the fumble led to the decisions that followed.
"You know what, it doesn't boil down to that, and it doesn't boil down to one player or one play," Osweiler said. "It was a culmination of things, and at the end of the day, Coach Kubiak wanted to put Peyton in the football game, and that's his right to do as the head coach.
"Peyton is going to start in the playoffs," Osweiler added later, "and that's something that I support 100 percent."