The Broncos will take on the Steelers at Heinz High on Sunday, Oct. 10 at 11 a.m. MT.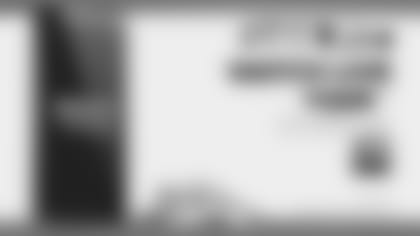 MATCHUP
To bounce back from their first loss of the season, the Broncos will have to do what they could not a year ago: win in Pittsburgh against a talented Steelers team. In 2020, Pittsburgh's defense knocked quarterback Drew Lock out of the game and racked up seven sacks and an interception. Regardless of whether Teddy Bridgewater is able to play after going through the concussion protocol or Lock gets the start, they'll have to be cautious throwing deep with safety Minkah Fitzpatrick and cornerback Joe Haden on the back end. Denver's offensive line will also have to block much better against the likes of two-time first-team All-Pros T.J. Watt and Cameron Heyward to keep Denver's quarterback upright and give running backs Melvin Gordon III and Javonte Williams room to run.
Denver's defense, meanwhile, could benefit from some favorable matchups as the Steelers' offense tries to get up to speed following an up-and-down start to the season. The offensive line has undergone a nearly total overhaul, and Pittsburgh's attack on the ground has suffered; it ranks last in rushing yards and 30th in yards per rushing attempt through four weeks. But that's not to say that it should be overlooked in any way; rookie RB Najee Harris has proved to be an extremely elusive weapon for the Steelers. Veteran quarterback Ben Roethlisberger has made Harris the team's leading receiver so far, though Pittsburgh's wideouts — JuJu Smith-Schuster, Chase Claypool and Diontae Johnson — will present a significant challenge for Denver's secondary. Roethlisberger, though, has thrown four interceptions after four games, and he could give cornerbacks Kyle Fuller and Bryce Callahan, as well as safeties Justin Simmons and Kareem Jackson, a chance to make a game-changing play.
INJURY UPDATE
After a week in which the Broncos' injury report grew to include 12 names, the team ruled out just one player — TE Albert Okwuegbunam (hamstring) — in advance of Sunday's game. Five players are listed as questionable, including four starters: Bridgewater, Gordon (lower leg), CB Pat Surtain II (chest) and WR Courtland Sutton (ankle). Return specialist and WR Diontae Spencer is also questionable with a chest injury. Guards Graham Glasgow (knee) and Dalton Risner (ankle), who missed Denver's Week 4 game, did not receive game statuses, which means they will be available for Sunday's game.
Four Steelers players were ruled out for the game: DT Carlos Davis (knee), CB Cam Sutton (groin), OL Rashaad Coward (ankle) and WR James Washington (groin).
The full week's injury report can be viewed here.
WATCH ON TV: FOX
Play-by-Play: Brandon Gaudin
WATCH ON MOBILE
In-market fans can stream the game on DenverBroncos.com or in the Broncos 365 app via mobile web on iOS on iPhones and iPads and through the Yahoo Sports app. Streaming is available on Android devices on the Yahoo Sports app only.
LISTEN LIVE
Play-by-Play: Sean Kelley
LOCAL ENGLISH RADIO (KOA - 850 AM/94.1 FM & The Fox - 103.5 FM)
SOCIAL MEDIA ACCOUNTS
Follow the Broncos for live game-day updates, videos and behind-the-scenes photos: