DENVER -- **It was hard to tell who was enjoying Wednesday's revelry at the Demaryius Thomas Football Pro Camp more -- the nearly 300 children taking part, or the camp's namesake himself.
Thomas' exuberance as he led campers through their drills and threw them footballs as they ran pass routes was infectious. This is an environment he loves, in part because as a child he never had the chance to take part in the kind of football camp he now guides.
"I love kids. I'm always around kids when I've got free time," Thomas said during a break in Thursday's on-field work at Mullen High School. "Just to try to put a smile on their face and give them different aspects of life and other things. I know some kids think athletes don't like to have a little fun, so I have to come out here and have a little fun doing the drills, throwing the ball and competing with him a little bit."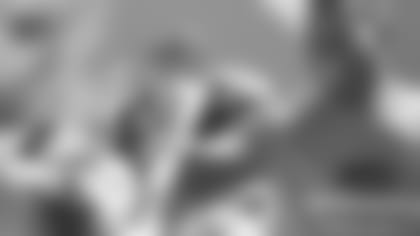 He had some help from two fellow NFL players. Broncos running back/fullback Juwan Thompson took part in Wednesday's work, and Arizona Cardinals wide receiver Larry Fitzgerald joined Thomas on Thursday. Thomas and Fitzgerald have a friendship dating back to Thomas' 2010 entry into the NFL, when Fitzgerald reached out to him and offered advice about taking care of his body and studying the playbook as much as possible.
Taking care of his body has been a priority for Thomas in the offseason as he looks to return to his prior form after a 2015 season that saw injuries and dropped passes on the field, and major life changes off of it following his mother's release from prison after President Obama commuted her sentence.
"It's just keeping a clear mind and going out and working hard to get prepared for this year to have a better year than I had last year," Thomas said. "It wasn't the best of years -- and the drops were one of the biggest reasons. But it happens.
"I'll come out this year and for sure have a better year."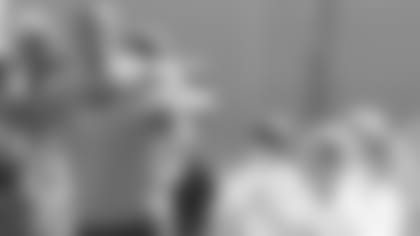 Fewer distractions and better health will make that possible.
"I'm out here moving around and seeing how I feel, because I know in three more weeks, the real thing is coming," Thomas said. "I've been feeling really good. Everything's healed up, from my hip to my back and neck. I'm feeling great. I'm excited about training camp."
But as Thomas enjoys his offseason break, he and many of his teammates continue to monitor the Von Miller contract situation, with a July 15 deadline for a long-term deal looming.
Thomas was in Miller's shoes last year, having received the franchise tag. The Broncos and Thomas agreed on a five-year deal just hours before the deadline.
"It's tough, man," Thomas said. "It's kind of different for both of us -- I play on the offensive side; he plays on the defensive side. I'm sure he's expecting way more than I was. It's just stay patient, and hopefully they get something done.
"I think it will happen, because me and Elway went down to the wire last year. I think something's going to happen."