ENGLEWOOD, Colo. -- **Demaryius Thomas' excitement over the recent release of his mother from prison is tempered by the reality of a world that has changed drastically since Katina Smith's incarceration in federal prison began in 2000.
Smith has never owned a cellular phone, let alone a smartphone, or many other gadgets that seemed futuristic at the turn of the century but now are as prevalent as orange shirts at a Broncos training camp practice.
"My cousin hit me up the other day and she was like, my mom asked her to go get a Walkman," Thomas said. "I'm like, 'A Walkman? We don't use Walkmans [any] more.'
Thomas was just 11 years old when his mother was arrested. Her imprisonment was one of 46 drug-related sentences commuted by President Barack Obama last month.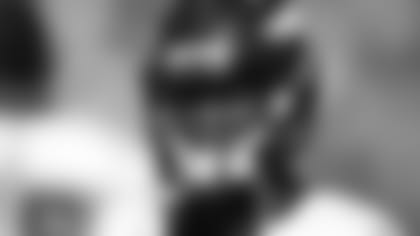 She moved into a halfway house in Macon, Ga., on Thursday. That was also the Broncos' reporting day for veterans, so she and Thomas only had time for a brief conversation.
"It was just quick because I had to go to meetings," Thomas said. "She was telling me she was back in Georgia now finally. She was with her sisters, so that's good."
At some point, they will reunite. But the football schedule makes finding a date difficult.
"It's going to be a little different. I've actually been thinking about it, but I [will not] going to overthink it," he said. "I'm just going to let it go with the flow and roll with it."
And with his new contract, Thomas can introduce his mother to the wonders of 2015 technology.
"She'll be all right. She won't quit -- I hope. She'll catch on quick," he said.