ENGLEWOOD, Colo. --After four months of back-and-forth, the Broncos and Demaryius Thomas have arrived at the zero hour. They have until 2 p.m. MDT Wednesday to strike a long-term deal, otherwise the three-time Pro Bowl wide receiver will play the 2015 season on a one-year contract, with any long-term negotiations put on hold until the offseason.
If he signs a deal, the future of the position appears assured. Such a deal would not be unusual so close to the deadline; Two years ago left tackle Ryan Clady signed his long-term deal with one day to spare after an offseason in which he did not sign the franchise tender. Last year, the Saints and Pro Bowl tight end Jimmy Graham agreed to a four-year contract on the day of the deadline.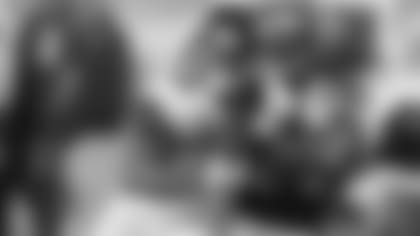 The rationalization for a long-term deal with Thomas is clear for the Broncos. Since the start of the 2012 season, Thomas is the only player with at least 30 touchdown receptions and 4,000 receiving yards. He has developed into a team captain and is one of three wide receivers in the NFL to not miss a game during the last three seasons.
If Thomas does not sign a new deal, he still has the one-year franchise tender. That would make Thomas the highest-paid wide receiver in the NFL for 2015 based on the cash salary of the franchise tag ($12.823 million).
But it's not as simple as Thomas signing it. As per the CBA, teams have the option of changing the terms of the one-year contract for franchise players, including offering more money or adding incentives.
The door would not be permanently shut on the Broncos reaching a long-term deal with Thomas if Wednesday's deadline passes, but it could not be re-opened until February. He would play this season under a one-year deal. The process could start again over the winter, but the Broncos will also have the expiring contracts of Von Miller and Malik Jackson, among others, on their plate. That's the consequence of developing elite talent.
There's no question the Broncos want Thomas in orange and blue for the long term, and the final hours before the deadline will help determine the wide receiver's long-term future with the team.