ENGLEWOOD, Colo. --Sixth-round pick Darius Kilgo does not think that defensive end Derek Wolfe's suspension will improve his chances of making the 53-man roster to start the regular season.
"At the end of the day, all I can do is worry about myself," he said, "and just put myself in the best position possible to make the team."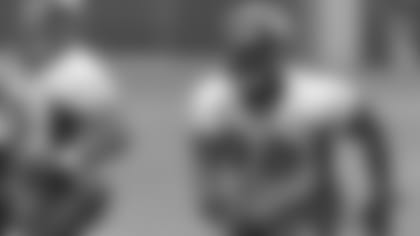 But being in that position means mastering multiple positions, not just the nose tackle spot for which he was drafted.
"It's best for me just to learn the whole defensive line," Kilgo said. "The more versatile you can be, the more valuable you are. I'm just trying to broaden my horizons and learn the five-technique and the three-technique, also."
Kilgo will join veteran Vance Walker in working at all three spots on the defensive line. But before he can master all three spots, he must focus on the technical aspects of line play, which dominated his work at OTAs.
"I would just have to say little things like hand placement, footwork and being able to read the formations of the offense, the backfield sets," Kilgo said. "Just being able to broaden my mental standpoint of the game, that definitely helps a lot."
Having a teacher like Defensive Line Coach Bill Kollar accelerates that process.
"He taught me things I never knew," Kilgo said. "I just have to take advantage of it."