ENGLEWOOD, Colo. —In 1989, Dan Reeves had a glimpse that his then-backup quarterback Gary Kubiak could be an NFL coach during a matchup between Denver and Washington with John Elway out sick with food poisoning.
On a windy late-November evening, Kubiak threw for two touchdowns in the first half, and as the second half wound down with a small lead sustaining the Broncos, Kubiak made a call to keep a drive alive. It was second down with 8 yards to go with 3:35 left in the game from about midfield. Washington called a time out in hopes that they could get the ball back.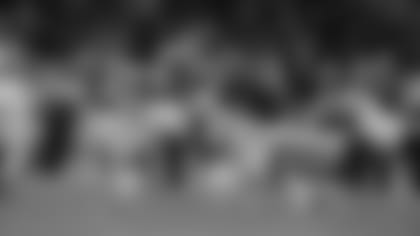 "One of the key times in the game, he came over to me and said 'Coach, they're not even paying attention to me. When I hand the ball off,' he said, 'they're ignoring me,'" Reeves recalls. "He said, 'I can just keep the ball. Call the play, don't tell anybody else. Let them run the play and I'll just keep it.'"
So Reeves called the play, confident in Kubiak's decision. He didn't tell anyone on offense what Kubiak would do, and as the team swept right, Kubiak kept the ball and ran 9 yards for the first down. The Broncos ran out the clock and took home a victory while the loss for Washington ended up hurting them in their chase for a Wild Card spot.
Now, as the Ring of Fame former head coach looks back on that play, he sees the makings of the current head coach. He had a feeling Kubiak would be a good coach to the point that he even tried to hire him once Kubiak retired from his playing days.
Much like how legendary Cowboys head coach Tom Landry had helped him look at coaching as his next career, Reeves saw such potential in Gary Kubiak, the veteran reserve who was consistently by his side during games. But he couldn't quite haul in the hire.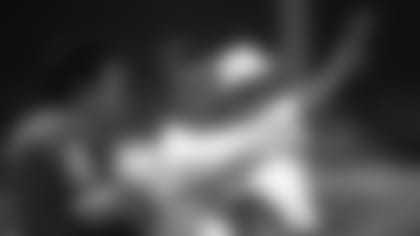 "I tried to hire him when he got out and quit playing and he ended up at Texas A&M, coaching," Reeves said. "So I knew he was interested in coaching so I tried to hire him and he ended up going with Mike Shanahan out in San Francisco and he did a great job."
Reeves had a feeling Kubiak would be a natural fit, and for good reason. Kubiak, whom Reeves described as one of the smartest players he's ever coached, took on something of a coaching role as a backup quarterback.
"One of the toughest things is to be a backup at any position, particularly quarterback. And to be the backup and to prepare yourself like you're starting every game, Gary was always prepared to start. If something would happen to John, you knew he was always there. So yeah, you could see some of those coaching things that you'd like to see in a person when Gary was playing."
As the Broncos head into the 2015 season, Reeves said that Kubiak's strategies on offense will add an assertiveness to the offensive side to keep defenses off-balance.
"I think you look at what Gary has done and what he did last year with Baltimore was incredible. The zone-blocking scheme, which starts back even when Alex Gibbs was coaching here through Mike Shanahan and Gary. Rick Dennison knows it backwards and forwards. That's the start. If you have a good running game, it opens up an awful lot of things for you. And it makes it where a quarterback can dictate to the defense, not the defense dictating to them. I think it's going to be exciting to see."