When the players are at UCHealth Training Center, the Broncos' chefs make sure they're eating right. Whether they're in the midst of the regular season or in offseason training, there's no replacement for a good diet that prepares the team for success. Here's your chance to eat like the Broncos and cook a meal that the team may be served on any given day.
Turkey Meatballs — four servings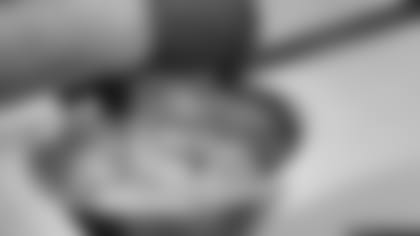 1.25 cup panko breadcrumbs
1 yellow onion, medium diced finely
1/3 cup fresh Italian parsley, chopped
1.5 tsp granulated garlic
¾ cup grated Romano or Parmesan
Rigatoni or spaghetti pasta
Good quality tomato sauce
Grated Parmesan and parsley for garnish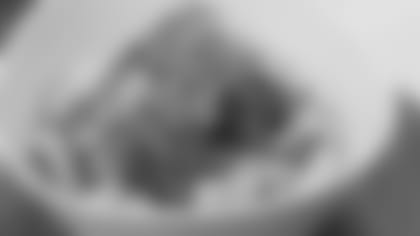 1. Heat Sauté pan on medium-high heat with a little olive oil and add yellow onions
2. Cook onions until they softened, and start to caramelize for 7-9 minutes, stirring occasionally
3. Add minced garlic and cook for another 3-4 minutes
4. Season with a pinch of salt and pepper and remove from heat and transfer to plate
5. Combine all other ingredients with onions and garlic in mixing bowl and fully incorporate until everything is mixed. Don't over mix.
6. Scoop 2" or desired sized meatballs and roll with wet hands to seal.
7. Bake meatballs at 375 Farenheit on a lined baking pan until internal temp is 165F, start with 15 minutes.
8. Add cooked meatballs to your tomato sauce and serve with your choice of pasta
9. Garnish with parsley and grated Parmesan.