DENVER -** Led by Champ Bailey, Dante Bichette and Jeremy Bloom, the Colorado Sports Hall of Fame selection committee voted six individuals to be inducted at the 53rd annual banquet April 27 at the Denver Marriott City Center.
Joining Bailey, Bichette of the Colorado Rockies and multi-sport athlete Jeremy Bloom of the University of Colorado as April inductees are Hashim Kahn, Maurice "Stringy" Ervin and John Wooten when the Class of 2017 was selected today. The selection committee will pick the 2016 Athletes-of-the-Year at a January 2017 meeting as the Colorado Sports Hall of Fame recognizes collegiate, high school, Olympic/Pro athletes at the Denver Marriott City Center banquet.
Champ Bailey spent the last 10 years of a brilliant 15 year NFL career as a member of the Denver Broncos. The University of Georgia standout was drafted in the first round of the 1999 NFL Draft by the Washington Redskins. In 2004, he was traded to the Denver Broncos.
Bailey was selected to 12 Pro Bowls, the most for any cornerback, and is widely regarded as one of the best cornerbacks in NFL history.  In 2012, Bailey was named an All-Pro for the 7th time of his career and was selected to the 2013 Pro Bowl. In 215 NFL regular-season games, Bailey had 909 total tackles (812 unassisted) with 52 interceptions (464 return yards).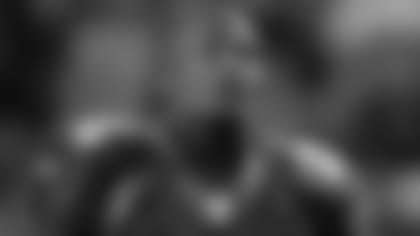 Bailey was chosen for the Broncos' 50th Anniversary team by the Denver community and during the 2012 offseason, Bailey was named the 48th-best player in the NFL by the league's network, NFL Network.
Tickets are $200 each and Sponsor tables start at $2,500. For additional ticket and table information, please telephone the Colorado Sports Hall of Fame (www.coloradosports.org, 720/258-3535). The Colorado Sports Hall of Fame & Museum is located at Gate 1 on the west side of Sports Authority Field at Mile High at 1701 Bryant Street in Denver.
Since its inception in 1965, the Colorado Sports Hall of Fame has inducted 240 individuals prior to Tuesday's selection meeting. The first class of inductees featured Earl "Dutch" Clark, Jack Dempsey and former Supreme Court justice Byron "Whizzer" White. Vinny Castilla, Milan Hejduk, Ralph Simpson, Rhonda Blanford-Green, Jim Danley and Jim Toupal were inducted into the Colorado Sports Hall of Fame this past April.