ENGLEWOOD, Colo. –Last season the Broncos tied for the NFL's best record and earned the AFC's top playoff seed with a 13-3 record.
But after losing in the divisional round of the postseason, Head Coach John Fox knows the team can improve in 2013.
"Last year was a fine year, it was a fun year I'm sure for the fans, but it didn't end like we want," Fox said at the NFL owners meetings. "We need to build and get better from that this year."
As soon as the season ended, the Broncos' front office put together a plan for free agency.
The team kicked things off by re-signing safety David Bruton the day before free agency officially began and brought back defensive tackle Kevin Vickerson on the first day of the new league year.
Then came an agreement with guard Louis Vazquez, a 16-game starter for San Diego a year ago.
Day two produced a whirlwind of moves, announced one after another throughout the day.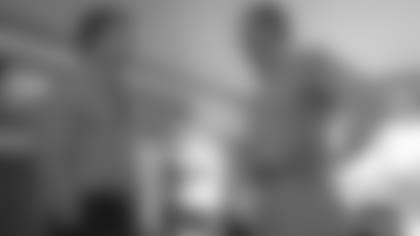 Defensive tackle Terrance Knighton and cornerback Dominique Rodgers-Cromartie visited Dove Valley and left with agreements to become Broncos on the same day.  Linebacker Stewart Bradley signed his contract while the Broncos were working on closing a deal with five-time Pro Bowl wide receiver Wes Welker.
All seven of the players that the Broncos signed appeared in all 16 games for their teams a year ago, and four of the seven started double-digit contests.
"I think everybody has a fire in their belly from the way the thing ended a year ago," Fox said. "That should be great motivation for us going into the offseason. These things aren't won in March. There's a lot of hard work ahead of us."
For the first time since 2006, the Broncos defense will be led by the same defensive coordinator as the year before.
Jack Del Rio is the team's first defensive coordinator to hold that position for consecutive seasons since Larry Coyer served as Denver's defensive coordinator from 2003-06.
In Del Rio's first season with the team, the Broncos defense improved from 20th to 2nd in total defense.
"That was huge," Vickerson said, when asked if Del Rio's presence influenced him to re-sign with Denver. "I love our defensive staff. Our whole coaching staff period – starting from the top with (Executive Vice President of Football Operations John) Elway and Fox – with Jack, it's an understanding with him understanding me and me understanding him."
On offense, even though the coaching staff remained the same from 2011, the addition of quarterback Demaryius Thomas led to an overhaul of the offensive playbook. Offensively, the team improved from 23rd to 4th in total yardage in 2012.
"We did some good things a year ago, really in the first year on both sides of the ball," Fox said. "Maybe there were some of the same coaches offensively, but our offense changed dramatically from the year before.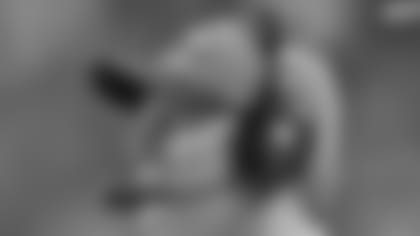 "Then defensively we came in with a whole different coordinator. Just teaching those things, guys understanding the philosophy and trying to play fast, you do better with that the more understanding you have of it, and I think we're building that."
Last offseason, the team used minicamps and OTAs for players to get familiar with one another as well as the new schemes and playbooks on both sides of the ball.
This year, they'll continue to expand on those concepts and install more under new Offensive Coordinator Adam Gase, who was with the team last year as its quarterback coach.
With another year in the same systems, Fox expects to see growth out of both sides of the ball.
"You can do more," he said. "You don't put it all in at once, because guys can't learn it. You have to pick and choose things you have a comfort level with and then execute those things. Part of that is just knowing your players and the players knowing your coaches. It takes time. So I think year two will be a lot better than year one."
High Expectations for 2013
Between the help from the free agents that the Broncos have added – as well as the yet-to-be-drafted rookies – and the natural improvement from having a year of experience under the same offensive and defensive systems, expectations are high for 2013.
Fans have lofty aspirations for the upcoming season, as do the players and coaches.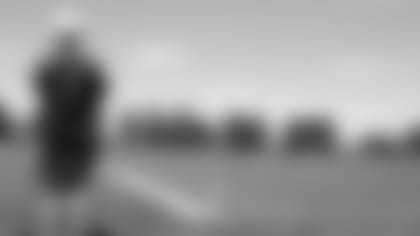 Motivated by his younger cousin's recovery from a car accident, linebacker Von Miller tweeted that the Broncos would win the Super Bowl this season.
"If he said it, I'm going with it," Vickerson said. "We aren't going for anything less. That's what it is. That's what we're going for."
Although there is plenty of football to be played before next year's Super Bowl, the Broncos know that after last year's 13-3 record and 11-game win streak to end the season, there's no reason why they can't compete for the title.
"We've only got one goal," Fox said. "And everybody's focus and attention is on that goal, and that's to hoist the Lombardi (Trophy)."