ENGLEWOOD, Colo. – There are very few people who can tick off their list of outdoor achievements as nonchalantly as safety David Bruton Jr. can.
"I've lived a lot of different events," said Bruton. "I've skydived, I've jumped out of a helicopter on a snowboard. I've done everything."
Coming from anyone else, this would be pretty eye-opening. But ever since Bruton was young, sitting at home playing video games has never been an option.
Bruton would much rather be exploring the Colorado terrain that he's grown to love and participating in awe-inspiring outdoor activities than be confined inside on a couch.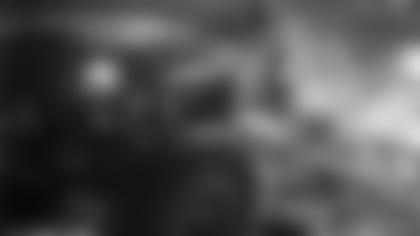 "I just love being active. I can't sit still," said Bruton. "It's just something that I've always loved to do: be outside. Whether it's 102 degrees and humid or whether it's cold and I'm up in the mountains snowboarding, there are just a lot of things I love to do outside."
Luckily for Bruton, Colorado has a wide variety of outdoor activities at his disposal for all seasons.
During the winter, he loves to snowboard. During the summer, he loves to get on his motorcycle, road and mountain bike, and go off-roading in his Jeep Rubicon, also known as the 'Bruticon.'
The Bruticon has almost become an extension of Bruton, who says, "People who don't even know me, they recognize it, whether on Twitter or Instagram. Whenever they see how the Jeep's set up, and the gold stripe – they just know it's the Bruticon."
His purchase of the Jeep when he moved to Denver helped spur his love for the Colorado lifestyle. Ever since he got the Bruticon, Bruton and a group of his friends go off-roading often and even recently, traveled to Moab, Utah, where they rented a ranch for three days to go mountain biking and off-roading.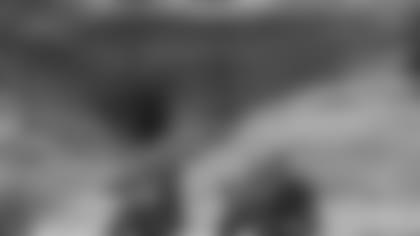 "We went out there and just had fun," said Bruton. "[We] mountain biked and off-roaded every single day that we had. We were worn out by the end of it, that's for sure. It was a lot of fun, seeing not only what the Jeeps could do, but also see what the mountain bikes could do as well on that tough terrain, so it's [was] a lot of fun."
The Bruticon has also granted him access to the exclusive off-roading community of Jeep owners. Bruton has bought into being a Jeep owner so much that he knows all about the "Jeep Wave" ("Beginners have all five fingers up, when you've done it numerous times, it's a quick two.") and has added a Jeep Jamboree to his off-roading bucket list.
"I want to make it to a Jeep Jamboree somewhere; it would probably be next year at some time," said Bruton. "It's one of the big events that they have. Just take the Bruticon out there and see what other courses it can tackle. And I also want to take it to Baja, Mexico."
Just last February, Bruton bought his first road bike, but that was enough to get him hooked. His longest ride so far has been 46 miles, but he's planning a century ride soon, which is 100 miles in one day.
His love for cycling introduced him to the world of mountain biking. Three months after conquering his road bike, Bruton purchased a mountain bike and fell in love with hitting the local Colorado trails.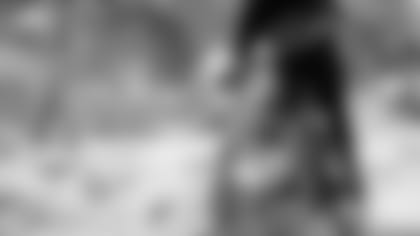 "I did Indian Creek last week and I've done quite a few runs on it," said Bruton. "Now I'm just getting a specific downhill bike, so [I'll] just take it up on a [ski] lift and go down hill like through Winter Park or [Breckenridge]. I'm just embracing the Colorado lifestyle, being outdoors any type of way. Like I said, motorcycle, road bike, mountain bike, Jeep… I'm living like a native."
But while the Miamisburg, Ohio, native has embraced living like a local, he hasn't lost sight of his responsibilities on the field. In fact, he says that all of his outdoor activities help his game on the field, too.
"I feel like I'm less tentative on the field to be aggressive," said Bruton. "I have to be aggressive in certain instances, whether it's on the bikes or snowboard or the Jeep – whatever the case may be, I can't be tentative or I may make a mistake and next thing you know one of my Jeep tires is slipping off the edge of a mountain. It allows me to go out there and play risk-free, worry-free and just go after it."
The roads and trails may be rough and tiring, but the views from the top are what make it worth it.
"The views for sure," said Bruton of the most rewarding part of mountain biking. "When you're just riding through the roads in a car, you don't really get to see what it's like to be inside the trees, inside the tree line and looking right above it when you're on a mountain bike. Also I love hitting the jumps, I just love lifting that bike up and seeing how high I can get and how far I can travel. It's amazing."