ENGLEWOOD, Colo. --One week after hosting 16 players for tryouts -- almost all of them on offense -- the Broncos brought in 17 defensive players to work out at the UCHealth Training Center on Tuesday.
These tryouts are typical for this time of year as the Broncos continue evaluating players in advance of the end of the regular season, when they can begin signing players to reserve-future contracts to fill out the offseason roster.
Among the usual collection of young players were three vested-veteran safeties: Stevie Brown, Chris Clemons and Jeromy Miles.
Stevie Brown, Michigan
Deveron Carr, Arizona State
Chris Clemons, Clemson
Antoine Lewis, Purdue
B.J. Lowery, Iowa
Mike McMillan, Ashland
Jeromy Miles, Massachusetts
Schon Thomas, Jacksonville
Tyrequek Zimmerman, Oregon State
Davon Coleman, Arizona State
Kamal Johnson, Temple
Deron Bruce, Ottawa (Kan.)
Henry Coley, Virginia
Aaron Davis, Colorado State
Adrian Hubbard, Alabama
Kevin Snyder, Rutgers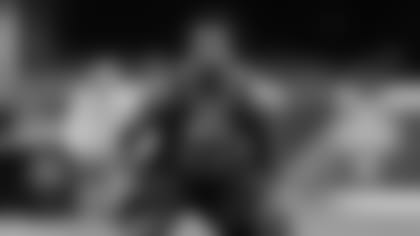 Davis is the biggest local name on the list; the 5-foot-11, 225-pound linebacker led CSU in tackles during two of his last three seasons in Fort Collins. He had 118 tackles last year, including 6.5 for losses.
Most of the players have received looks from other NFL teams. Carr played nine games for the Buccaneers in 2013 and was on Washington's practice squad earlier this year. Coleman played four regular-season games for the Cowboys over the last two seasons.
Zimmerman, Drew, Johnson and Coley have all spent extended offseason or practice-squad time with other clubs. Drew and Zimmerman were together on the Browns' practice squad earlier this season. Lewis and Davis had offseason rookie-camp tryouts with the Ravens and Raiders, respectively.
McMillan is currently a defensive back with the Arena Football League's Portland Thunder, which he joined after his previous team, the Spokane Shock, left the AFL for the Indoor Football League.
One of the IFL's other clubs, the Cedar Rapids Titans, features Lowery, who broke up 12 passes and had two interceptions last season.