ENGLEWOOD, Colo. -- **A streak that began with Roc Alexander in 2004 ended Saturday.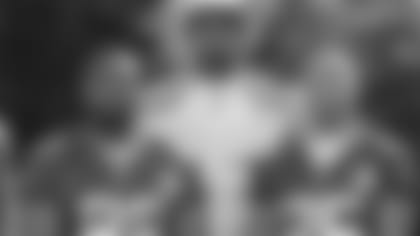 For the first time since 2003, the Broncos did not keep any of their undrafted rookies on the 53-man roster submitted in advance of the league-mandated 2 p.m. MDT deadline.
"It talks about the roster that we have," said Executive Vice President of Football Operations/General Manager John Elway. "It's a lot deeper than it used to be and there's several people that could have made the roster this year but we ran out of spots."
From Alexander to WR Isaiah Burse and RB Juwan Thompson a decade later, 15 rookie college free agents sustained the streak. Four of them remain on the Broncos' current 53-man roster, including current Pro Bowlers Chris Harris Jr. (2011) and C.J. Anderson (2013).
UNDRAFTED ROOKIES DURING THE STREAK

YEAR
PLAYERS
2004
CB Roc Alexander
2005
TE Wesley Duke
2006
RB Mike Bell
2007
RB Selvin Young
2008
P Brett Kern, OT Tyler Polumbus, LB Wesley Woodyard
2009
DL Chris Baker
2010
CB Cassius Vaughn
2011
CB Chris Harris Jr.
2012
LS Aaron Brewer, LB Steven Johnson
2013
RB C.J. Anderson
2014
WR Isaiah Burse, RB Juwan Thompson