ENGLEWOOD, Colo. --Notes from a spirited practice follow:
... Pads went on, and the intensity went up. Nothing demonstrated this Iike the scuffle that broke out between James Ferentz and Corey Nelson after C.J. Anderson burst up the left sideline on a sweep during the second half of practice. Kubiak called a team huddle to reset and refocus, and there were no similar incidents in the rest of the one-hour, 50 minute session. "We were on the back end of practice, about the last 20 minutes, and we were gassed," Head Coach Gary Kubiak said. "So we got a little sloppy on a couple of things -- just bad judgment when you're practicing. So I tried to calm them down, told them we still had a long way to go, so refocus. And they did."
... ILB Zaire Anderson had the biggest hit of the day, racing forward to fill a hole and tackle Ronnie Hillman.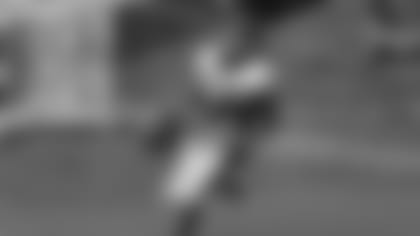 ... WR Kalif Raymond took advantage of the trickle-down effect of extra reps created by the veterans' day off to catch multiple passes from Lynch. But what jumped out was his route-running; during one-on-one drills he twice got ample separation from the defender by selling an inside move with his shoulder as he broke outside.
"Here's a young kid not getting many reps. I sit some guys today, and he get a lot of reps and he must have caught three big balls in practice," Kubiak said. "He's not very big, but he's very explosive and I think he understands his role and how he can make this team as a slot-type player for us, and he's taken advantage of it."
... Buoyed by the confidence gained from a successful move-the-ball period at the end of Saturday's practice, QB Paxton Lynch had his best day on Sunday, highlighted by consecutive deep completions to Raymond and Mose Frazier during the seven-on-seven period, and followed those with a deep connection to a diving Durron Neal later in the period. But it wasn't just about going deep for Lynch; he made good decisions and did better at leading his intended receivers on shorter routes, earning praise from Kubiak after finding Kapri Bibbs with a perfectly placed pass in the left flat. "His talent is showing up every day," Kubiak said, "and the other stuff is getting better."
... The day wasn't all smiles and sunshine for Lynch, who was later intercepted by B.J. Lowery. On the play, Lynch rolled right and saw Addison streaking open, but missed, with the ball sailing right into Lowery's grasp.
... Safety Antonio Glover also intercepted a pass, picking off Mark Sanchez during the seven-on-seven period. But he got stronger as practice went on, and completed nine of his last 11 passes during the team period, including a gorgeous deep pass to Bennie Fowler that saw him sell play-action and find Fowler deep just past Bradley Roby and Justin Simmons.
... Simmons had some good moments of his own, including a near-interception of Sanchez. Sanchez rolled right and looked for Cody Latimer on a short pass, but Simmons read the developing play perfectly and raced forward to break up the pass.
... OLB Von Miller saw nine-on-seven work and dominated, to the point where Kubiak inserted an extra offensive lineman to try and keep Miller out of the backfield against the run. "He looked like he wore a couple of people out," Kubiak said. "We put a tackle at tight end to try to make it a little more of an even match and it still didn't work out."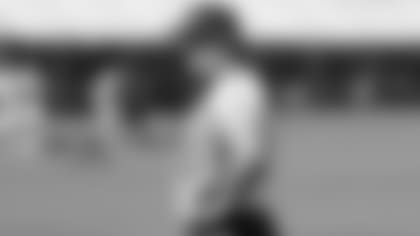 ... Nine players received respites on the veterans' off-day: TE Virgil Green, CB Chris Harris Jr., ILB Brandon Marshall, center Matt Paradis, DE Derek Wolfe, WRs Emmanuel Sanders and Demaryius Thomas, and safeties Darian Stewart and T.J. Ward. ... ... Among the players who saw more first-team work because of the veteran absences were ILB Corey Nelson, CBs Kayvon Webster and Lorenzo Doss, DE Jared Crick, safeties Justin Simmons and Shiloh Keo, TE Jeff Heuerman and WRs Bennie Fowler and Cody Latimer.
... WR Marlon Brown was held out of team-period work after seeing action during the individual period.
... DE Adam Gotsis saw a handful of team-period repetitions for a second consecutive day.
... Miller expanded his workload to include nine-on-seven repetitions. "He ought to be up to full speed probably in about three more days," Kubiak said.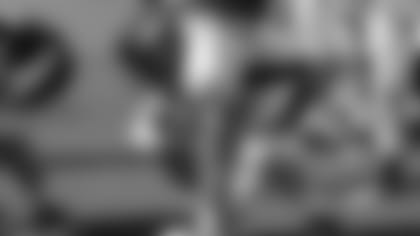 ... OL Sam Brenner will be evaluated for a concussion after he was injured Sunday. Brenner left practice on a cart after being knocked to the ground during a pileup on a sweep during the team period. Brenner lay face-down on the field for several minutes after the collision before arising and being helped to a cart that took him back to the locker room. He was helped off the cart and into the building by team medical personnel.
… Hillman had a back issue that he suffered on the hit from Anderson during the team period of practice. He will be evaluated further.
... RG Ty Sambrailo "got his elbow nicked up a little bit" during practice, Kubiak said.
... TE John Phillips did not practice after having his ankle rolled during Saturday's session. Philips managed to complete his work Saturday, but his ankle swelled overnight. "He'll probably be day-to-day," Kubiak said.
... NTs Sylvester Williams (shoulder) and Phil Taylor (left knee) missed a second consecutive day of practice.
.... DE Kenny Anunike continued to work out with a strength and conditioning coach. However, his recovery has advanced to the point where he can do a straight-line sprint -- as he did when the double horn blew at the end of practice and he dashed toward the huddle.
ATTENDANCE:4,741. Average so far: 3,768.
On the fourth day of training camp, the Broncos kept working hard through the end of the weekend. (photos by Eric Bakke unless otherwise noted)