... With full pads still at least one day off, the Broncos donned shoulder pads with their shorts for the first time during this year's camp during Saturday's work. "The first thing, when you put the pads [on], the game slows down a little bit," Head Coach Gary Kubiak said. "Everything slows down; they [the players] are carrying something different, so they've got to get used to them." Kubiak said that the early part of Saturday's practice in shoulder pads was good, but "they got a little sloppy late."
... QBs Mark Sanchez and Trevor Siemian each received first-team repetitions for a second consecutive day. "I think Trevor and Mark are doing really good," Kubiak said. "They're good; they're consistent at what they're doing." Neither threw an interception in team or seven-on-seven work; this was the first practice without an interception. Brandian Ross had a chance for an interception in the seven-on-seven period after a Paxton Lynch pass caromed off the shoulder pad of intended receiver Devier Posey, but Ross could not corral the football.
... CB Kayvon Webster had his best day in training camp so far, breaking up a pair of passes, including a deep attempt to Emmanuel Sanders up the left sideline. Webster stayed with Sanders step for step, and then got his arm up to deflect the pass. "He practiced his tail off," Kubiak said. "He was a great example today for the football team ... He's come back really focused on what he's doing."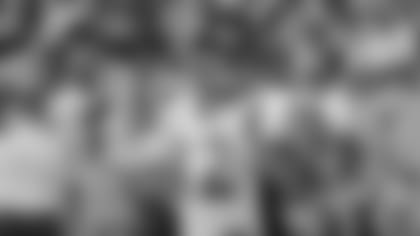 ... In the first move-the-ball period of this year's training camp, QB Paxton Lynch had his best series of camp to date, guiding the No. 2 offense on an eight-play march that culminated in a 39-yard touchdown pass to WR Kalif Raymond. Lynch went 4-of-6 on the drive, connecting with Raymond, Durron Neal and twice with TE Henry Krieger-Coble. "Paxton took his group down the field, and that's kind of what he's been doing," Kubiak said. "He struggles a little bit, and then he does something really good."
... K Brandon McManus missed three consecutive placekicks late in practice. During an earlier period of practice, he went 4-of-4, including one that caromed off the right upright.
... Britton Colquitt and Riley Dixon took turns handling the punting chores as their camp competition got under way in earnest Saturday during a punt period, the first of training camp so far. After Colquitt's first punt went off the side of his foot, he settled in, with his next four punts averaging 4.62 seconds of hang time, with three between 4.69 and 4.86 seconds. Three of Dixon's five punts had hang times of fewer than 4.0 seconds, but he finished off with a long blast that had a hang time of 4.98 seconds.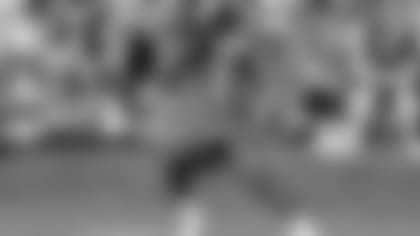 ... DE Adam Gotsis saw his first team-period repetitions of training camp, working with the No. 2 defense as he continues to be eased back into work. "I think he's got a ways to go because of [his] conditioning level and football-wise and stuff, but the progress has been good," Kubiak said. "I think our plan is good; we've just got to keep going."
... OLB Von Miller continued to add to his work, making his first team-period appearance today at outside linebacker, with Shane Ray working opposite of him. Kubiak said he expects Miller to have a full practice workload by the middle of next week.
... LT Russell Okung worked in the first team period of practice as he continues to get up to speed following offseason shoulder surgery. Okung looked quick and agile in his work. As with Miller, he should be receiving full practice reps by the middle of next week. Michael Schofield continued to fill in for him during periods in which he did not take part.
... With Sylvester Williams sidelined because of a shoulder injury, the nose tackle responsibilities were shuffled around. Darius Kilgo and Vance Walker both saw some work there.
... NT Phil Taylor sat out practice because of a left knee injury he suffered Friday. An MRI examination on his knee was negative, and Kubiak said he thought Taylor might have been able to practice Saturday. "You could possibly see Phil [Sunday]," Kubiak said.
... NT Sylvester Williams did not practice because of a shoulder injury. As with Taylor, an MRI examination did not reveal any damage. Kubiak said that Williams could be back by Monday.
... CB Aqib Talib and OLB DeMarcus Ware remained on the sideline, as they are on the non-football injury and non-football illness lists, respectively.
... DE Kenny Anunike continued his strength and conditioning work off to the side, as he remains on the physically-unable-to-perform list.
QUOTABLE:"He's working really hard. He just gets hung up mentally sometimes and gets a little slow, so I'm trying to speed him up and get him going a little bit." -- Kubiak, on Lynch's progress
WEATHER REPORT:Temperatures rose from 73°F/23ºC to 79°F/26ºC throughout the practice, which took place under mostly sunny skies.
The Broncos put on pads for the first time on Saturday. (Photos by Eric Bakke unless otherwise noted)